A malfunctioning wave machine injured 44 people at a water park in northeastern China Sunday.
Instead of a gentle wave, the machine for a "tsunami pool" at Shuiyun Water Park in Longjing, China, generated one that hurtled swimmers into each other and out of the pool.
BOY, 3, FALLS 6 STORIES IN CHINA FROM APARTMENT BALCONY, SAVED BY ONLOOKERS WITH BLANKET
Video of the incident shows swimmers enjoying themselves in the wave pool before suddenly being confronted by the "tsunami."
'LOVE MOTHER' IN CHINA WHO ADOPTED OVER 100 CHILDREN JAILED FOR FRAUD, GANG-RELATED CRIMES
"According to the initial stages of the investigation, the incident was caused by a power cut that damaged electronic equipment in the tsunami pool control room, which led to the waves in the tsunami pool becoming too big and injuring people," a statement from the Longjing city government said, according to the South China Morning Post.
Five people were still being treated at area hospitals midweek, some with fractured ribs.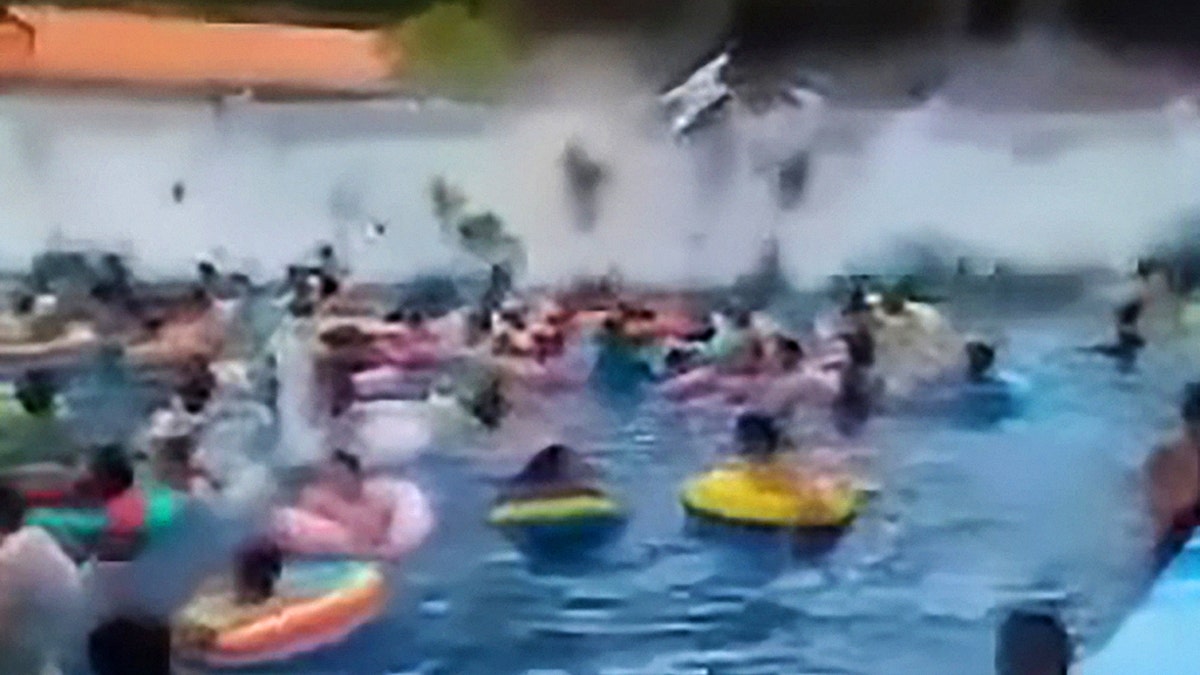 A spokesman for the park blamed the freak wave on a "mechanical fault," adding that the attraction was closed for a day for repairs and will be open again Friday. He added that just 10 people had been hurt, contradicting the higher number given by officials.
"Online rumors say that a worker wrongly operated the controls, but in reality, it was a problem with the equipment," the employee was quoted as saying.
"The park closed for a day for repairs, but the investigation is over and the park will open as usual tomorrow."
CLICK HERE FOR THE FOX NEWS APP
The water park is closed pending an investigation, The Washington Post reported.