Long Beach, California hires its first Latino police chief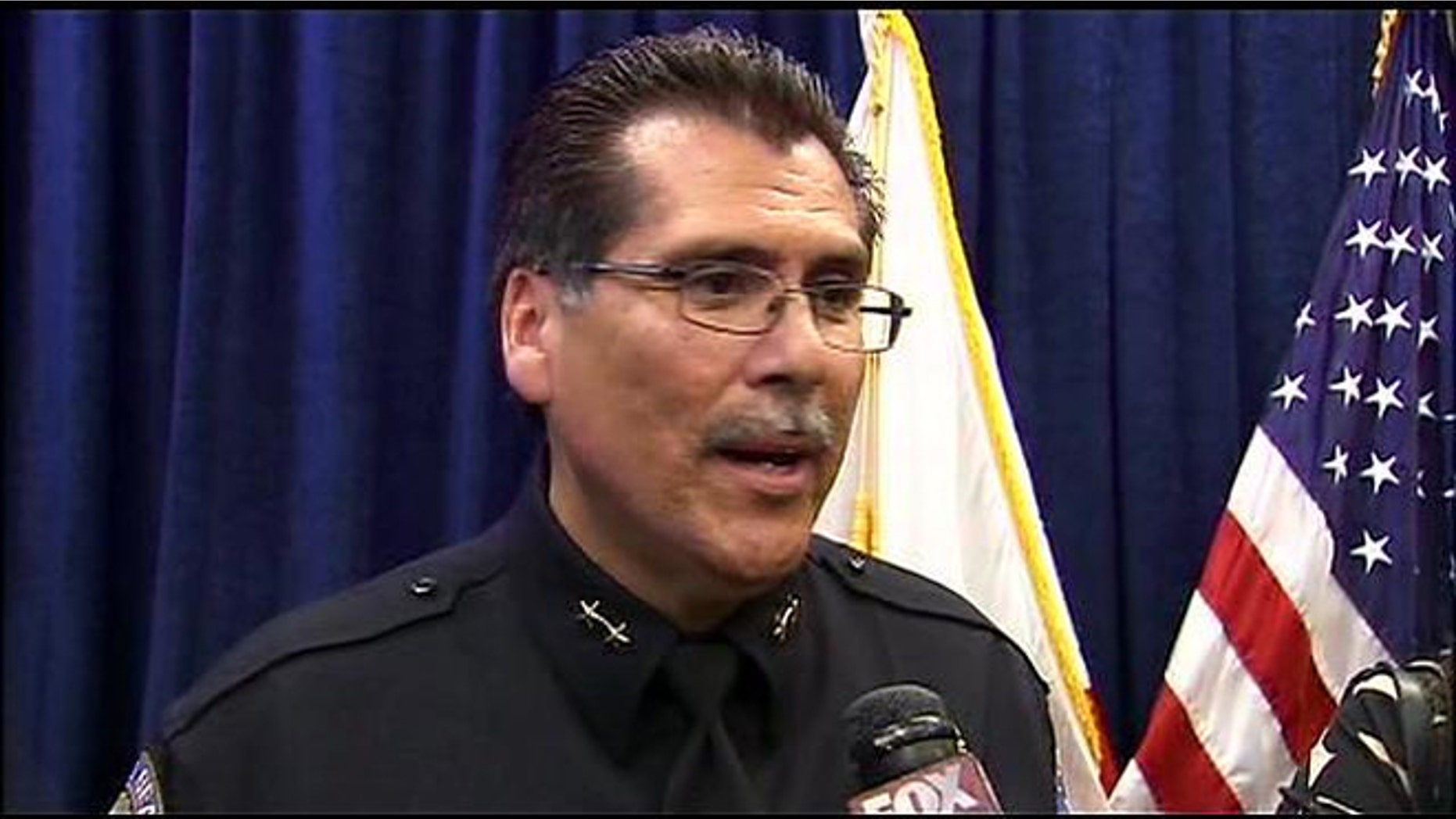 Deputy Chief Robert Luna was named the new police chief in Long Beach, California by Mayor Robert Garcia. A 27-year law enforcement veteran, Luna becomes the 26th police chief in Long Beach. Luna succeeds outgoing chief Jim McDonnell, who was just elected Los Angeles County sheriff and will be sworn in Dec. 1.
Luna assumes his new duties effective Nov. 22, according to the department. "We take an oath to serve...together we'll carry a great tradition," Luna tweeted this morning. Meanwhile, Long Beach City Manager Pat West described Luna as "compassionate and full of integrity."
Luna joined the Long Beach police in 1985 as a reserve officer and was hired full-time in 1987. His most recent post is deputy chief in charge of the five-division Patrol Bureau, the second-highest post in the police department. According to the Long Beach Press-Telegram, Luna was a finalist in 2010 when McDonnell, who formerly served with the Los Angeles Police Department, was selected chief.
During his tenure in Long Beach, Luna has worked many assignments including SWAT, homicide, drug and gang investigations, Metro, Detective Division, Field Support Division, Homicide, canine operations and communications. He was promoted in 1997 to lieutenant, commander in 2001, and deputy chief in 2004.
Luna graduated from Cal State Long Beach with a bachelor's degree in vocational education. He also has a master's of public administration. His advanced education includes training from the FBI. He has extensive experience in disaster and emergency preparedness, terrorism investigations and critical incident investigations.
Earlier this year, residents of Long Beach also elected the city's first Latino and its first gay mayor in Robert Garcia.
Garcia, who was born in Peru and came to the U.S. when he was five years old, worked as a municipal manager in Long Beach since 2009 and also served on the city council.
myFOXla.com contributed to this report.
Follow us on twitter.com/foxnewslatino
Like us at facebook.com/foxnewslatino