London police say Spanish banker died trying to save woman with skateboard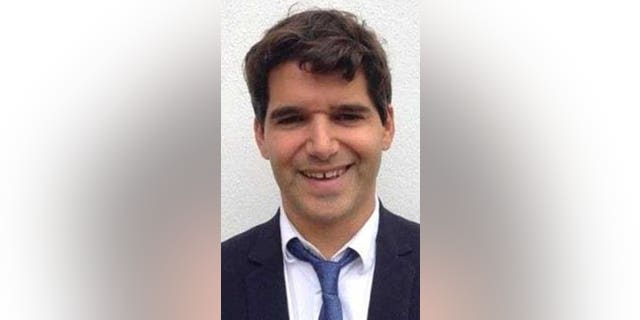 NEWYou can now listen to Fox News articles!
The siblings of a 39-year-old banker say their brother was one of the eight people killed in the London attacks.
Ignacio Echeverria, originally from Spain, was last seen lying on the ground near London Bridge after he confronted the assailants with a skateboard.
"Ignacio did not survive the moment of the attack. Thank you to all who loved and cared for him. We know that we are not the only ones who are sad," wrote his sister Ani on Facebook.
Echeverria's elder brother Joaquin has told the AP that a diplomatic process had begun for relatives to see the victim's body and to eventually take him back to Spain.
According to Spanish newspaper El País, the identification of the body was possible thanks to a DNA test after repeated fingerprint tests were inconclusive.
Echeverria worked in the British capital as a financial risks analyst for HSBC.
LONDON BRIDGE ATTACK HERO AMONG 4 STILL MISSING AMID RELATIVES' AGONY
He was last seen confronting one of the terrorists as he was stabbing a female victim.
"They saw him lying on the floor on the sidewalk after defending someone with his skateboard," his father wrote on Facebook on Sunday.
Spain's government said in a statement it was "deeply saddened" after receiving confirmation by British authorities that Echeverria was among the victims.
The AP contributed to this report.