London police release man held after 11 hurt in crash outside Natural History Museum
A 47-year-old man arrested after a car rammed into a group of people outside the Natural History Museum in London was released Sunday but still remains "under investigation," authorities said.
London's Metropolitan Police said the man has not been charged, and has been released while an investigation continues.
A total of 11 people were injured in the crash Saturday afternoon on Exhibition Road in London's busy museum district including the driver, police said.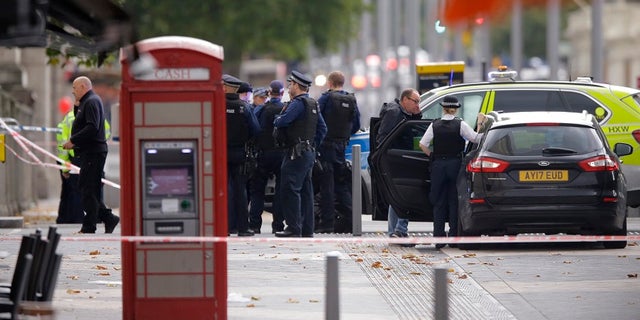 Authorities initially feared the incident to be a possible terrorist attack.
"Because of where this collision occurred and the number of pedestrians involved, I fully appreciate the concern and alarm this incident caused," Detective Darren Case said. "Enquiries have established that this incident is not terrorist related and I'd like to thank those who came to assist the injured."
The incident seemed to resemble incidents earlier this year when extremists in vehicles attacked pedestrians on Westminster Bridge and on London Bridge.
Police said after several hours of urgent investigation that it was a road traffic collision not related to terrorism, but did still ask for any pictures or video of the crash as the investigation continues.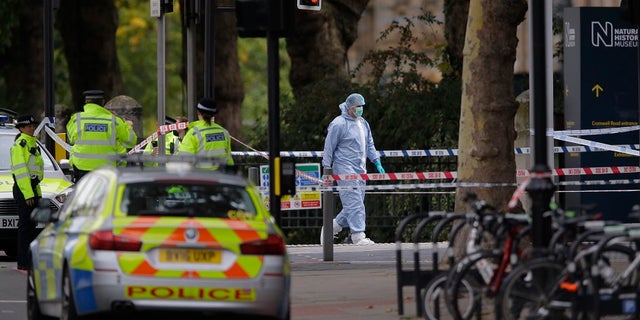 "We would ask anybody who saw what happened, or who have any pictures or moving footage that could help us gain a greater understanding of what happened, to get in touch with us," Case said.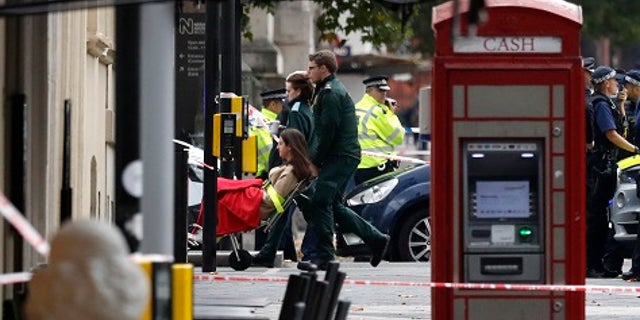 The leg and head injuries suffered by pedestrians were not life-threatening, according to police.
Britain's official terrorist threat level is set at "severe" indicating an attack is likely.
The Associated Press contributed to this report.