London Mayor Sadiq Khan targets knives as murder rate spikes: 'There is never a reason to carry a knife'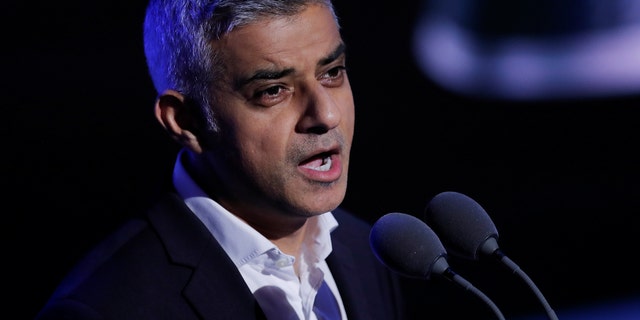 London Mayor Sadiq Khan announced a tough crackdown on knives Sunday as the city reels from a spike in stabbings that have led its number of homicides to top New York City's for two straight months.
He tweeted: "No excuses: there is never a reason to carry a knife. Anyone who does will be caught, and they will feel the full force of the law."
The tweet also included an action plan to boost police power and prevent future violence.
London has seen more than 50 homicides already in 2018.
Most of the city's murder victims have been stabbed to death, as guns are tightly restricted in Britain and shootings are relatively rare.
If the bloody trend continues, London will far surpass the 130 murders in 2017 and reach a number not seen since the early 2000s.
In February and March, London hit the unwanted milestone of recording more homicides than New York, the first time in modern history, as Fox News previously reported.
The cities are roughly the same size, with more than 8 million people, and have similar extremes of poverty and wealth, but London has never recorded more murders in a year than the U.S. metropolis. New York had 290 homicides in 2017, the lowest number in decades.
There are multiple candidates to blame for the city's rising homicide rate, investigators have said. Police and community workers say London's surge is driven in part by battles over control of the illegal drug trade and a "postcode war" between street gangs.
The Associated Press contributed to this report.