Lebanese president wants Syria back in Arab League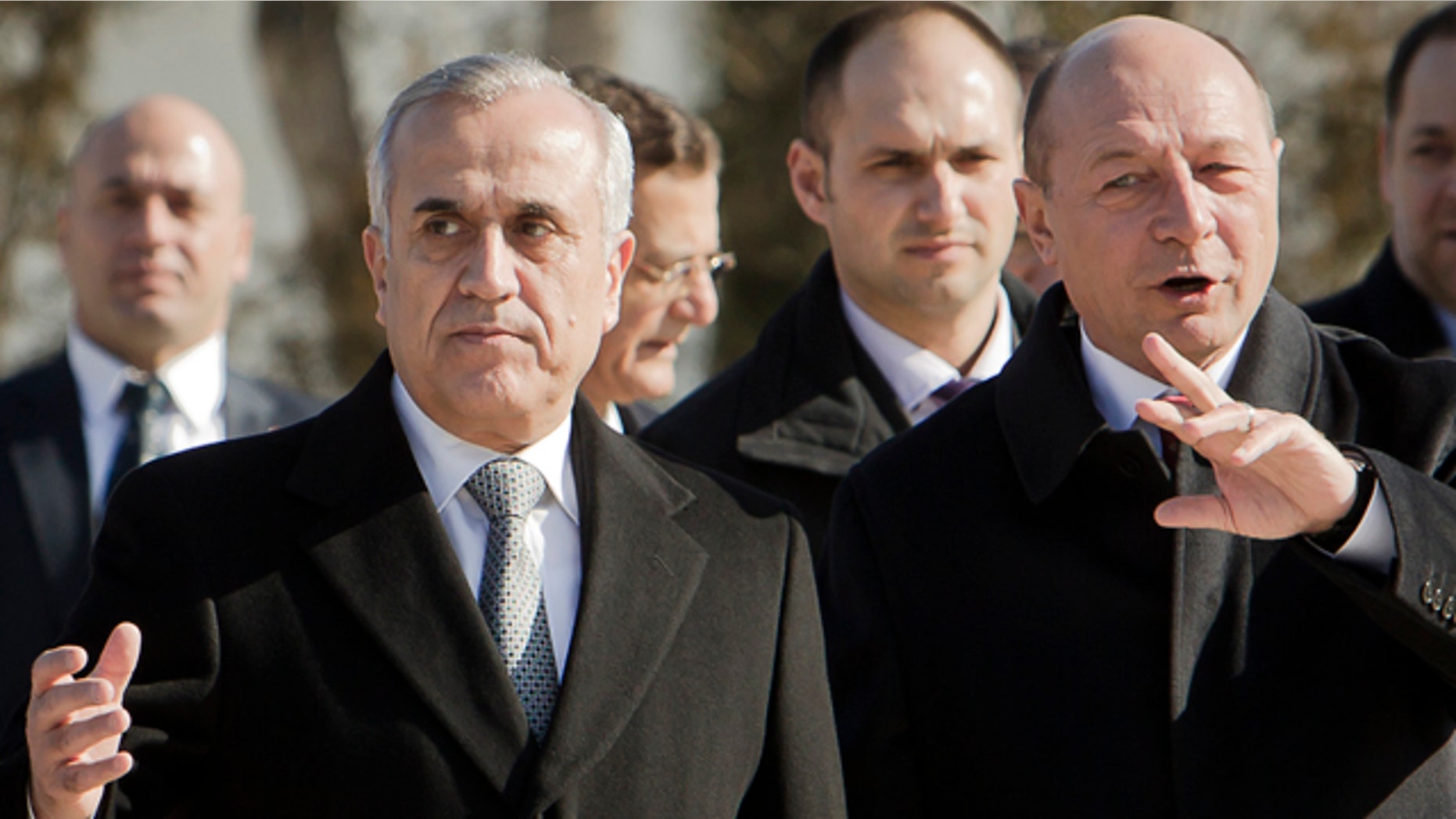 BUCHAREST, Romania – Lebanon's president wants Syria's membership in the Arab League restored, saying he believes there should be consensus among all Arabs.
The 22-member league in November reached a near-unanimous vote -- only Lebanon, Yemen and Syria were opposed -- to suspend Syria's membership over its bloody crackdown against a popular uprising.
Michel Suleiman said Tuesday during an official visit to Romania that he believes Syria should be back in the league "not only for Arab regimes, but for the Arab people."
He told reporters that no Arab country should be excluded from the bloc.
Suleiman added that Lebanon had been among the first to ask Syrian authorities to accept dialogue with the Syrian people.
Protesters are calling for the resignation of President Bashar al-Assad and his government.