Leader of Italy's 'Trump Party' looks to jump-start disillusioned voters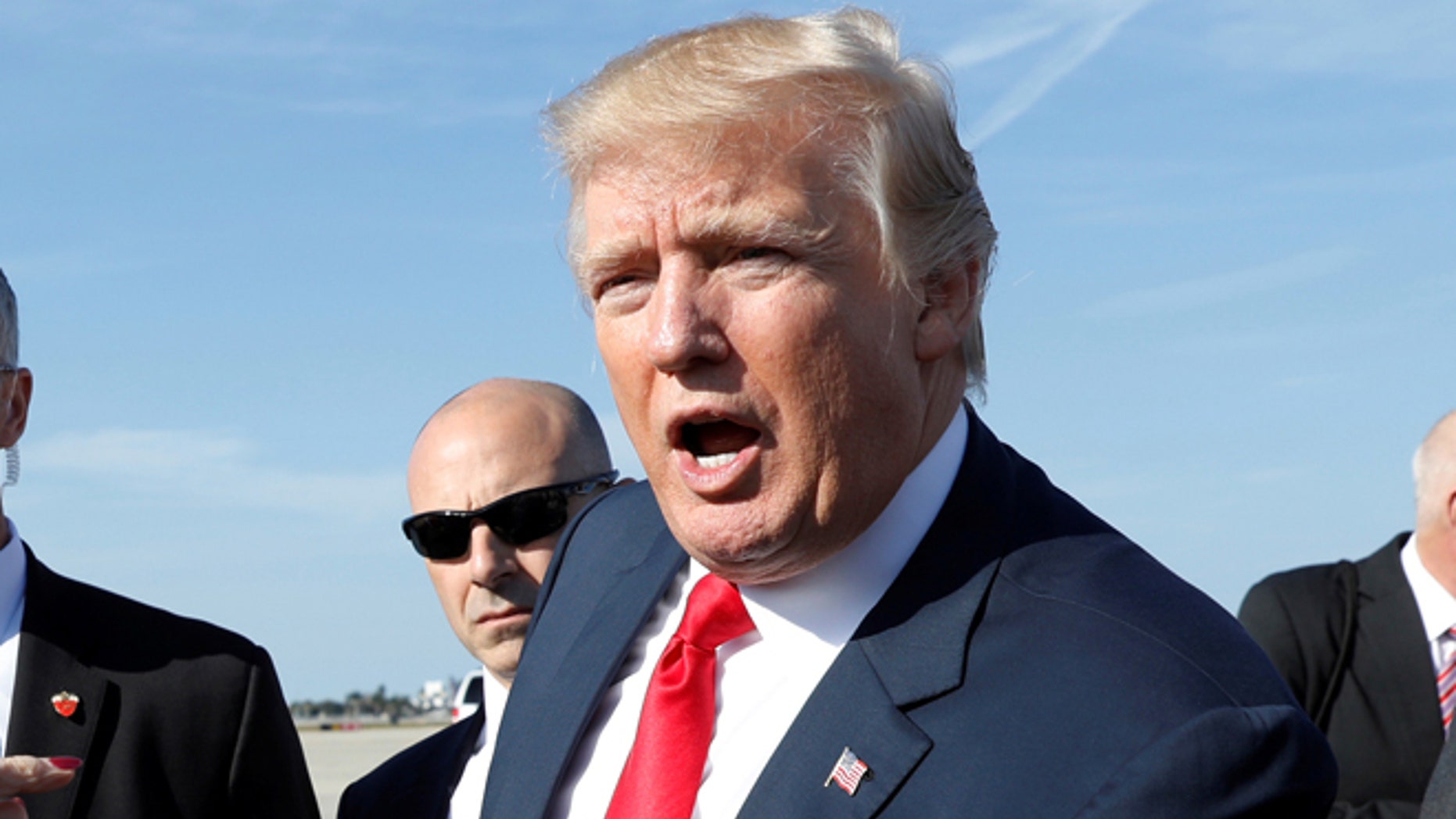 Donald Trump has promised to make America great again, but one Italian mayoral candidate is hoping that the U.S. president -- or at least his iconic last name -- can also make Italy, not to mention his own political career, great.
Gianni Musetti, a 31-year-old political hopeful from the Tuscan town of Carrara, recently launched the "Trump Party" in what he calls an attempt to enliven Italy's center-right political movement and speak directly to the country's disillusioned voters.
"[Trump] speaks directly, the way the ordinary people do, without resorting to the so-called 'language of the politicians'," Musetti said, according to the local media. "When two politicians are talking to each other on a talk show it is hard to understand what they are talking about, as not many people keep their eyes on the politics."
Musetti said that he first became aware of Trump by watching the mogul's professional wrestling appearances on WWE, but became captivated with the U.S. leader's brand of populism during last year's U.S. presidential election.
The budding politician added that Trump reminds him of Italy's last conservative leader, Silvio Berlusconi -- an extremely popular prime minster who won re-election four times before accusations of bribery and paying for sex with a minor led to his ouster in 2011.
"They are both successful businessmen who gave up a comfortable life to get into politics at the service of the people," Musetti said of Trump and Berlusconi. "And they are both attacked by the media and the judiciary, who don't like their politically incorrect way of doing things."
Musetti sees a number of parallels between issues facing the U.S. and those in Italy – especially when it comes to immigration. The mayoral candidate speaks highly of Trump's plan for a wall along America's southern border with Mexico and his controversial executive order barring entry to the U.S. for citizens of seven Muslim-majority nations.
The Trump Party's platform, Musetti said, is based on a hard-line stance toward immigration and economic protectionism for industries in Tuscany that have been hard hit by globalization.
"We have been invaded by migrants in the past few years, and our government has been incapable of dealing with it," Musetti said. "We can't build a wall with North Africa, obviously, because there's a sea between us, but it's time to stop them from coming in one way or another."
Musetti is running for mayor of Carrara, a town of just over 63,000 people that is known for its marble, in an election set for this spring. But the politician's plans for his Trump Party extend far beyond Tuscany's rolling hills.
He added that Trump's election in the U.S. has spurred interest across the Italian peninsula for a political leader who speaks to the interests of the people.
"With the election of Trump I have seen a new impetus for right-wing voters," he said. "We want to unite all center-right candidates around our Trump Party. I receive calls from all over Italy and my Facebook page is full of comments from those wishing to represent our party."