Lawyer for U.S. man jailed in Venezuela has not seen him in weeks, she claims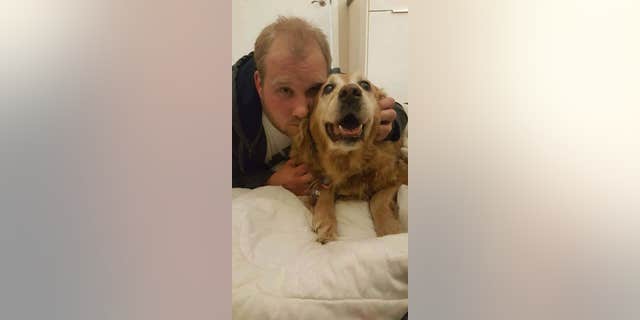 CARACAS, VENEZUELA – Joshua Holt, a 24-year-old American jailed in Venezuela for six months now, has not been allowed to conference with his defense since Dec. 4, attorney Jeannette Prieto told FoxNews.com.
"They don't let me in, the last three times I've been in the Sebin they didn't let me in. They keep me at the door for about 5 minutes and then they ask me to leave," she claimed.
Prieto said she attempted to see Holt on Dec. 5, 8 and 12.
Holt and his wife Thamara Caleño Candelo were arrested on weapon charges after a police raid to their apartment on June 30.
Venezuelan authorities contend they were stockpiling weapons
and have suggested his case was linked to other attempts by the U.S. to undermine President Nicolas Maduro's rule amid deep economic and political turbulence.
Both are being held at El Helicoide, one of the Intelligence
agency buildings in Caracas, along with a dozen dissidents who claim to be political prisoners. Holt, however, is being held in the common prisoners' wing.
Holt has had four hearings postponed so far because the judge failed to appear. The fifth attempt has been scheduled for Jan. 5.
U.S. State Department officials in Caracas told FoxNews.com that they plan to send officers to attend the next hearing.
If the hearing does take place that day, a judge will rule whether the charges can be fully dropped or if the case merits to a trial. He
could also be allowed to be released pending trial.
They also said consular officers have been allowed to visit Holt a total of seven times – the last one being on Dec. 13.
"We are following this case closely and continue to request authorization to visit him. We call on the Venezuelan government to expedite Mr. Holt's case, respect due process and human rights, and ensure that U.S. consular personnel can visit Mr. Holt," the note said.
The U.S. Embassy in Caracas has repeatedly raised concerns about Holt's health, the conditions of his detention and the treatment he is receiving from Venezuelan authorities.
The State Department has brought the case of Holt to the highest levels of government, including a meeting between Secretary John Kerry and President Maduro on Sept. 26.
Under Secretary of State for Political Affairs Thomas A. Shannon, Jr. visited the South American nation twice in November.