Latino car wash employees win record $1.65M in wage theft settlement case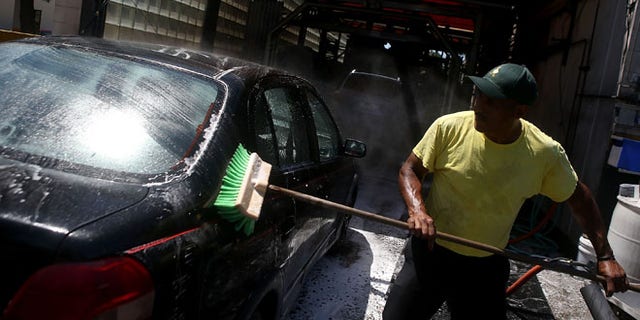 After years of litigation, a group of immigrant car wash employees won the largest ever wage theft settlement in their line of work.
The 18 Latino car wash employees from New York and New Jersey will divide among themselves a $1.65 million settlement for wage theft and emotional distress. Most washers will receive around $91,000, but those who worked the longest will take home around $200,000.
"Today marks the final step in a five-year battle: the battle for workers' rights, the battle for immigrants' rights and the battle against wage theft," attorney Steven Arenson said according to Posta. "Today, happily, this is the final piece in setting a record."
The plaintiffs – who worked for J.V. Car Wash in in New York City; Webster Hand Car Wash Corp. in the Bronx; Harlem Hand Car Wash Corp. in Manhattan and the Bayway Hand Car Wash Corp. in Elizabeth, New Jersey – were all employed by José Vázquez.
When the case went to court, Vázquez filed for bankruptcy and a court-appointed trustee took over the car washes, three of which have been sold. Vazquez is now the "debtor out of possession" of the J.V. Car Wash, which means that while he owns the property and location, he cannot make money off of or manage the car wash until his bankruptcy case closes.
One of the plaintiffs in the case, 70-year-old Ramón Alvarez, claims that while working at Vázquez's car wash in Elizabeth he was paid only $20 a day, mostly in tips, and forced to 10-hour shifts. He added that none of the employees was permitted to take a break and had to eat their lunch between servicing cars.
Alvarez said that with his settlement he plans to return to the Dominican Republic and open his own used car business.
"When I looked for help they kicked me out of work," Alvarez told NBC. "And for me, it was very difficult to take care of my family without a job. Today, I say thank you, God, that we won. Thank you to the American legal system. Here we thank the rules."
Like us on Facebook
Follow us on Twitter & Instagram