Last of the UN observers begin leaving Syria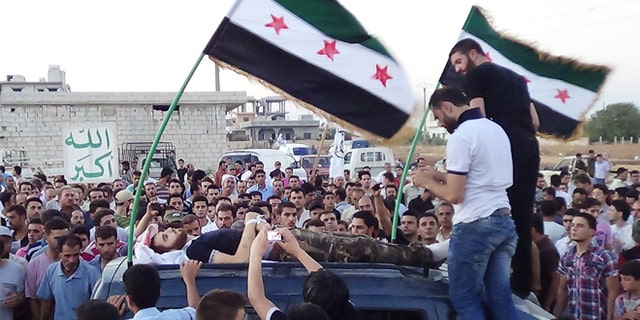 NEWYou can now listen to Fox News articles!
DAMASCUS, Syria – A United Nations spokeswoman says the last U.N. observers still in Syria have started to leave the country as their mission officially ends at midnight Sunday.
Juliette Touma tells The Associated Press that the rest of the observers will leave within hours. There are about 100 observers left in Syria -- a third of the number at the peak of the mission earlier this year.
Their departure comes after the Security Council agreed to end the U.N. mission and back a small new liaison office that will support any future peace efforts.
The U.N.'s top body has acknowledged that international efforts to significantly reduce the violence and end the Syrian government's use of heavy weapons -- conditions set for the mission's possible extension -- have failed.