Kuwait sets parliamentary election for Nov. 26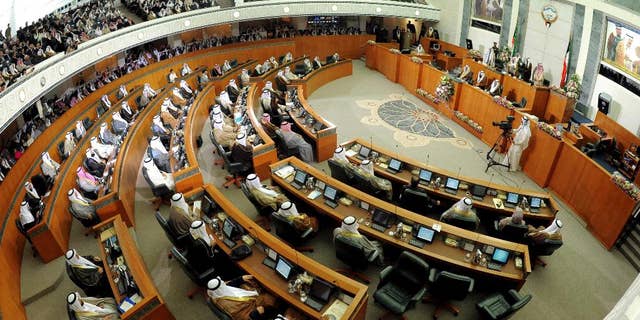 KUWAIT CITY – Kuwait's Council of Ministers says the country will hold its parliamentary election on Nov. 26.
The council made the announcement Monday, a day after the tiny, oil-rich nation's ruler dissolved parliament over unspecified security concerns.
A stalwart U.S. ally, Kuwait held its last parliamentary election in 2013. In that race for the 50-seat legislative body, some Islamist groups and opposition boycotted the vote.
It's unclear what turnout this election will see from opposition candidates. A variety of groups during the Arab Spring stepped up pressure on the ruling Al Sabah family, led by 87-year-old emir Sheikh Sabah Al Ahmad Al Sabah, over alleged fiscal mismanagement, corruption and efforts to police social media.
Kuwait later used prison sentences and the threat of stripping citizenship from dissidents to crack down.