Kim Wall 'tortured' before being killed on homemade submarine, cops say
The Swedish journalist who was last seen alive boarding a homemade submarine in August was tied up and tortured by a Danish inventor who then murdered her, according to an indictment released Tuesday.
Danish prosecutors said inventor Peter Madsen planned Kim Wall's murder by bringing a saw, screwdrivers, strips and pipes, which were used to hit, cut and stab the 30-year-old while she was alive, according to the indictment obtained by Reuters.
Madsen, 47, is charged with murder, dismemberment and indecent handling of a corpse for the way he disposed of Wall's body. He is also charged with having sexual relations of "particularly dangerous nature" with Wall. The charges were made public last Tuesday, but not in detail.
Wall's cause of death has not yet been determined, but prosecutors said she died by either strangulation or the cutting of her throat. Prosecutor Jakob Buch-Jepsen said last Tuesday the case is "very unusual and extremely gross."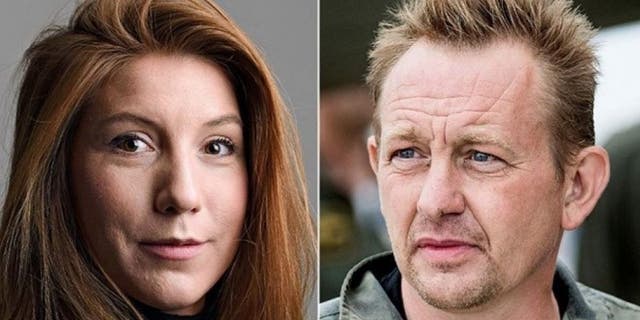 Madsen and Wall had gone on a trip in Madsen's submarine on Aug. 10. Wall, who was working on a story about Madsen, was last seen aboard the vessel as it left Copenhagen. The next day, Madsen — an entrepreneur who once dreamed of launching a manned space mission — was rescued from the sinking submarine without Wall. Police believe he deliberately sank the vessel.
Madsen has offered a shifting variety of explanations for Wall's death. Initially, he told authorities he had dropped Wall off on an island several hours after their voyage began. Later, he said she had died in an accident on board and he had "buried" her at sea.
KIM WALL MURDER: DANISH INVENTOR FORMALLY CHARGED IN 'UNUSUAL AND EXTREMELY GROSS' CASE
Madsen eventually admitted throwing her body parts into the sea, but denies murdering or sexually assaulting her. Wall's dismembered, naked torso was found on the southern Copenhagen coast in late August and her head, legs and clothes were discovered in bags at sea in October. Heavy metal objects were attached to make them sink to the ocean floor, according to prosecutors.
Authorities also want to destroy Madsen's submarine, the Associated Press reported.
The start of the Madsen's trial has been set for March 8 and a verdict is expected by April 25.
KIM WALL MURDER: DANISH POLICE FIND ANOTHER ARM THOUGHT TO BE FROM BEHEADED JOURNALIST
The grim disclosure on Tuesday came the same day Wall's family announced applications are being accepted for a memorial grant established in their daughter's honor.
Wall's family and friends started to raise money in September for the "Kim Wall Memorial Fund Grant" as part of an online crowdfunding campaign that's raised more than more than $150,000 from donors around the world. The fund will award a female reporter a $5,000 grant on March 23, which would have been Wall's 31st birthday.
"We want Kim to be remembered and honored as the great journalist she was, not as a victim," Wall's parents Ingrid and Joachim said in a statement to Fox News on Tuesday. "We can never get Kim back, but we can see to it that her spirit will live on and inspires other young women journalists to go out in the world and cover deserving stories that rarely make it to the front pages."
Fox News' Greg Norman and The Associated Press contributed to this report.