Kim Jong Un 'unification moisture nuclear masks' taken off shelves after outcry, but demand is still high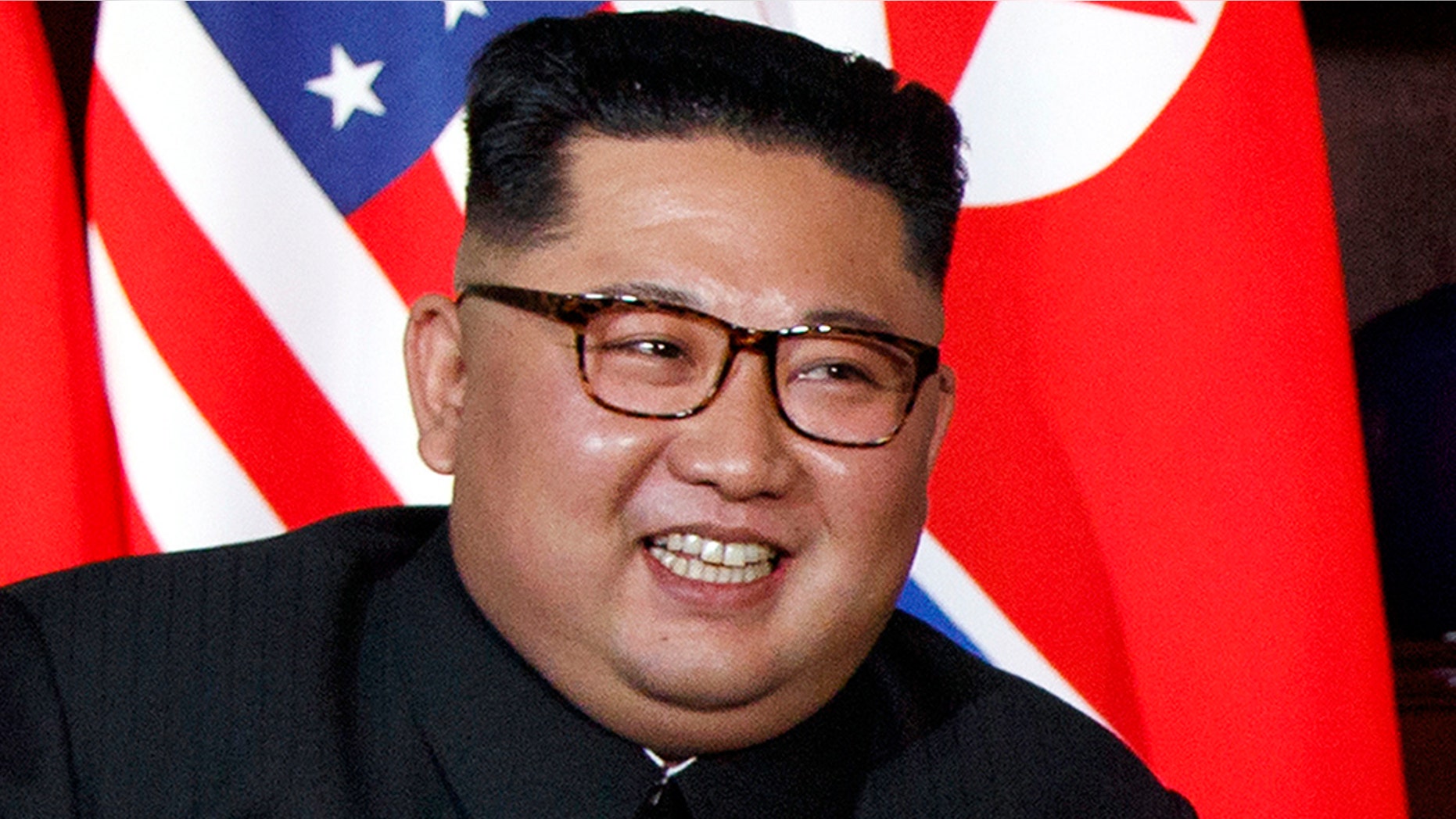 Moisturizing masks packaged in bags bearing Kim Jong Un's likeness initially flew off store shelves in South Korea -- but the skincare products were soon pulled in some stores amid widespread criticism.
The masks, called "unification moisture nuclear masks" or "nuke masks," feature a package with a beauty mask superimposed on a photo of a waving Kim. The package, which sells for 4,000 won or about $3.55, also includes slogans such as, "Should we now go over the border with a whitened face?"
NORTH KOREA TELLS CHINA IT'S COMMITTED TO DENUCLEARIZATION
The products were launched by skincare company 5149 in June and some 25,000 units have been sold, Sky News reported. Kwak Hyeon-ju, the company's chief executive, said she hoped the masks would be seen as a celebration of the "once-in-a-lifetime" meeting earlier this year between Kim and South Korean President Moon Jae-in.
Despite their popularity, the masks were pulled from some store shelves, including the chain Pierrot Shopping, after public criticism for portraying Kim in a light-hearted manner, The New York Times reported.
NORTH KOREA'S 'PEACE GIFT' PUPPIES TO SOUTH KOREA PICTURED FOR FIRST TIME
"The fact that the worst dictator in the world — who violates human rights of its residents — is portrayed as someone who can be part of making world peace shows that South Korean society has lost the ability to filter through and control the situation," Kang Dong-wan, a professor at Dong-A University, said, according to The New York Times.
South Korean law makes it illegal for citizens to depict the Hermit Kingdom favorably, but the law is not enforced often. So far, the South Korean government has not officially commented about the masks.