Kim Jong Un ordered North Korean hit squad to hunt high-ranking defector with nuke secrets, reports say
A squad of North Korean assassins are reportedly hunting a high-ranking defector believed to have fled to the United Kingdom in February with a stack of cash -- and perhaps a trove of nuclear secrets.
The man, identified only as Mr. Kang, was a colonel and senior counter-espionage official said to be in his 50s, and reportedly defected during a visit to China. The colonel's responsibilities in the Hermit Kingdom included an order to "monitor dissident and espionage efforts in Russia, China and southeast Asia," The Telegraph reported. Kang is also considered an elite North Korean citizen. He is a direct descendant of Kang Pan-sok, the mastermind behind the guerrilla campaign against Japanese inhabitants in the 1930s.
Kang vanished form the Zhongpu International Hospital in Shenyang on Feb. 25, sources told Seoul media outlet DailyNK. The hotel is operated by the North Korean and Chinese governments, and reportedly serves as a place for North Korean hackers working in China. Kang was reportedly responsible for getting information for the rogue regime's nuclear program through meetings with scientists. He was also in charge of "directing intelligence-gathering and ground operations."
All of that information would be of great value to western allies and, particularly, American officials who are soon set to meet with leader Kim Jong Un in an attempt to negotiate an end to the nuclear weapons crisis.
'STILL SOME WORK TO DO' TO FREE US PRISONERS IN NORTH KOREA, OFFICIALS SAY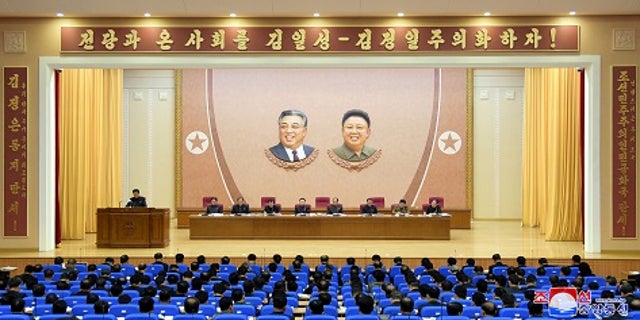 And Kang took more than secrets with him when he left. He is believed to have fled with a machine that prints American currency and a stack of foreign money. Due to his knowledge of North Korea's nuke program and intelligence gathering apparatus, Kim Jong Un has reportedly ordered a hit squad to kill Kang before he's officially granted asylum and reveals his secrets.
"Despite presently being unable to locate Mr. Kang, the search is still under way", the DailyNK reported. "It is presumed that he has gone to France or Great Britain."
Another source told the Daily NK that Kang may have defected from the Hermit Kingdom to save his own skin. Kang's son's residence was reportedly raided and documents were discovered that show Kang receiving money while overseas, leading Kang to flea rather than plead for mercy in Pyongyang. His family is believed to still be in North Korea.
NORTH KOREA MOVES 3 DETAINED AMERICANS TO HOTEL, REPORTS SAY; TRUMP SAYS 'STAY TUNED!'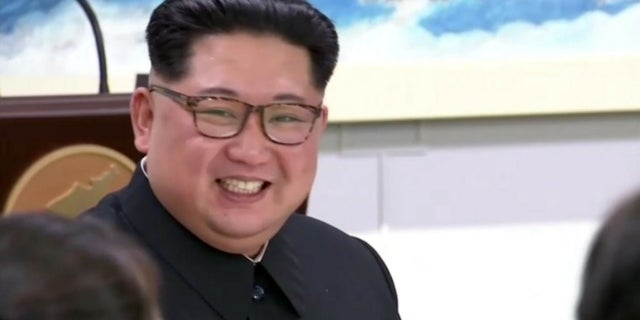 North Koreans have defected to the UK before. In 2016, Thae Yong Ho, a former deputy chief of mission stationed at the Pyongyang embassy in London, defected with his family. He is currently living in South Korea.
The report of Kang's alleged defection comes as the Trump administration is reportedly working with North Korea to release three Americans being held as prisoners. The U.S. views the prisoner release as a goodwill gesture by North Korea in advance of the anticipated nuke talks.