Kim Jong Un briefed on North Korea's plans to hit Guam, state media claim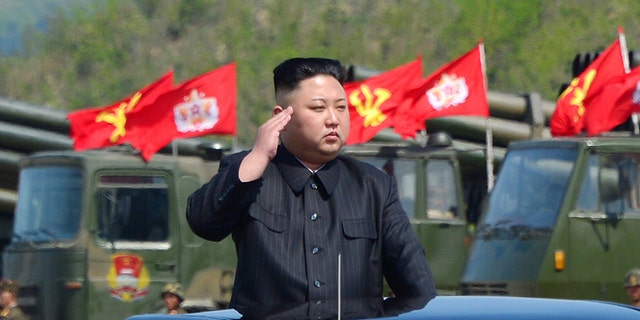 North Korean dictator Kim Jong Un has been briefed on missile test plans to hit Guam, the U.S. Pacific territory, state media claimed early Turesday.
During an inspection of the Korean People's Army's Strategic Force, Kim praised the military for constructing a "close and careful" plan, according to the Korean Central News Agency.
Kim said he would give the order for the missile test if the United States continues its "extremely dangerous actions" on the Korean Peninsula, the report added.
The KPA's Strategic Forces said last week it would finalize by mid-August a plan to fire four intermediate ballistic missiles near Guam and send it to Kim for his approval. North Korea would create "enveloping fire" near the U.S. military hub in the Pacific, the country said last week.
KIM JONG UN'S DISAPPEARANCE SPARKS CONCERNS MISSILE LAUNCH COULD BE IMMINENT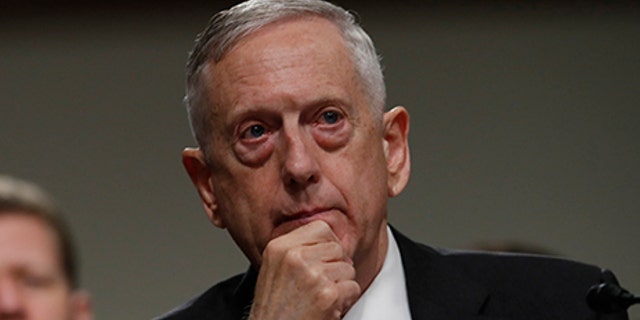 The news followed remarks from Defense Secretary Jim Mattis on Monday that the U.S. military would "take out" any North Korean missile spotted heading for American soil, including Guam. Mattis said the U.S. would detect a missile of that nature heading towards Guam "within moments."
If North Korea fires at the U.S., "it could escalate into war very quickly," Mattis said, adding that the move would be "game on."
Last week, President Donald Trump claimed the U.S. would respond to an attack from North Korea with "fire and fury" and is "locked and loaded" in preparation for any attack on Guam.
Pentagon officials have told Fox News that the U.S. military stands ready to "fight tonight."
The Associated Press contributed to this report.