Kidnapped French sailor freed in Nigeria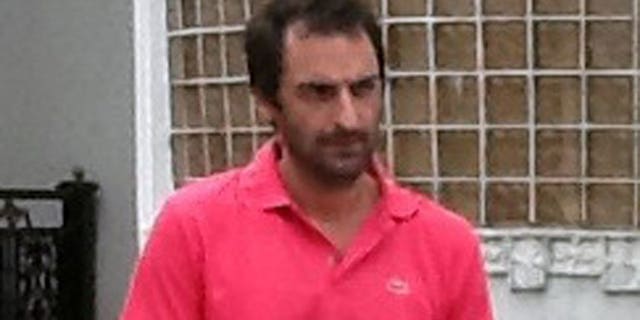 YENAGOA, Nigeria (AFP) – A French sailor kidnapped from a tanker in Togo when attackers sought to use him as a shield said Tuesday he has been freed in the oil-producing region of Nigeria.
Benjamin Elman told reporters he was taken as a shield when naval patrol sought to free the French-flagged vessel on Thursday.
"The navy officers negotiated the release of other crew members but ... the pirates held me to ensure that they escape," he said when briefly presented to journalists in the southern city of Yenagoa.
He said he was taken to a village and fed bread and water, adding that the kidnappers were not violent.
According to military spokesman Lieutenant Colonel Onyema Nwachukwu, soldiers "invaded the kidnappers' camp and rescued him last night.
"No one was arrested as the criminals had abandoned the camp on learning of the (soldiers') approach."
The military acted on intelligence and had the cooperation of youths in the Amatu 1 community of Bayelsa state in the Niger Delta region, he said.
France-based Sea Tankers Shipping is the operator of the vessel. The company did not immediately return calls seeking comment.
On Monday, the International Maritime Bureau reported that a French-flagged tanker had been released after it was captured four days earlier off the region. The IMB did not name the tanker, but it appeared to be the same incident.
The owners lost contact with their vessel Thursday while it was in the Gulf of Guinea off the coast of Togo, leading the IMB to issue a warning to other ships in the area.
Piracy with the aim of robbing fuel cargo from tankers and selling it on the black market occurs frequently off west Africa. Nigerian pirates also regularly kidnap foreigners in the country's oil-producing region to collect ransom payments.
Most kidnap victims in southern Nigeria are freed unharmed after ransoms are paid -- unlike in the country's north, where Islamist extremists have killed a number of their captors.
It was unclear if a ransom was paid to free the French sailor.
Ransom payments have deeply worried Western nations, though their concern lies more with payments to Islamist extremists.
G8 leaders meeting this week in Northern Ireland agreed to stamp out the payment of ransoms for hostages kidnapped by "terrorists".
British officials said Prime Minister David Cameron had been keen to push the deal because funds raised by ransom payments were the main source of funding for terror groups, especially those in north Africa.
Britain was particularly focused on the subject following a hostage crisis at a gas plant in Algeria in January in which 37 foreign hostages were killed, among them six Britons.
Nigeria is Africa's largest oil producer, but the Niger Delta remains deeply poor.
A 2009 amnesty deal led to a sharp decline in unrest in the region, but criminality continues to be widespread.