Kansas Teen Charged With Murder Of Businessman Said To Have Tried To Help Her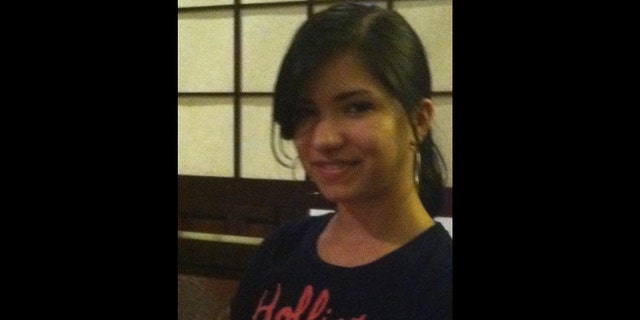 LAWRENCE, Kan. (AP) – A 19-year-old Lawrence woman is facing first-degree murder charges in the death of a businessman whose home she shared.
Sarah Brooke Gonzales McLinn had been the subject of a search since the body of 52-year-old Harold Sasko was found Jan. 17.
Lawrence Police Chief Tarik Khatib said park rangers found McLinn on Sunday camping in Everglades National Park in Florida. McLinn was in federal custody in Homestead, Fla. Federal charges of illegally camping at the park and being in possession of a controlled substance were to be dropped.
Douglas County District Attorney Charles Branson said McLinn will be extradited to Kansas and make her first appearance on the murder charge. If she fights the return to Kansas, Branson said, it could be several weeks before McLinn is back in the state. Branson said he did not know whether she had an attorney yet.
Khatib said investigators believe Sasko was subdued before he was killed, based on evidence from the crime scene. He was found in an interior portion of his home with an undisclosed trauma caused by what the police chief described Monday as an "edged instrument." No motive has been identified.
"We still believe that she's the only one involved with Mr. Sasko's death," Khatib said.
Authorities had refused to say during the search for McLinn whether she was considered a suspect or victim.
The two had shared a home in Lawrence and McLinn had been missing, along with a dog and Sasko's 2008 Nissan Altima. Khatib said the dog, Oliver, had been located at a Florida veterinarian's office.
Sasko owned three pizza restaurants in Topeka and Lawrence.
McLinn's family had made several statements urging anyone with information about their daughter's whereabouts to come forward, believing that she was also a victim of the crime.
"I'm sure it's shocking to the family," Khatib said.
Authorities believe McLinn traveled across the South, from Texas to Florida, in the days leading up to her discovery.
Follow us on twitter.com/foxnewslatino
Like us at facebook.com/foxnewslatino