Julian Assange says Ecuador is trying to end his asylum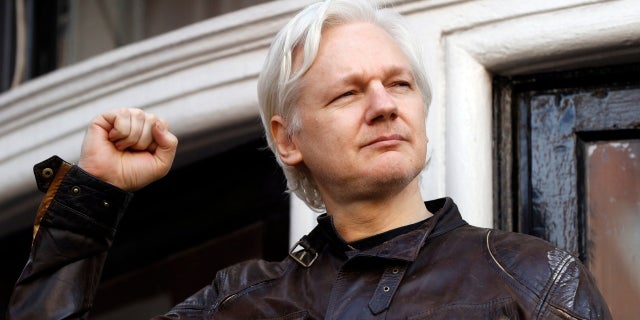 Wikileaks founder Julian Assange argued Monday that Ecuador's government is trying to force him out of that country's embassy in London with the goal of handing him over to the United States.
Assange is seeking a court injunction to force the Quito government to rescind recently imposed rules that require the Australian ex-hacker to pay for his doctor visits, phone calls, and WiFi connection. The new rules also require Assange to clean up after his pet cat, a matter that has long been a source of tension between him and his hosts.
Assange's legal team is arguing that their client is entitled to medical care and Internet access under the terms of his asylum.
At an initial hearing Monday, Reuters reported, Assange claimed that Ecuador President Lenin Moreno had decided to end his asylum, but had not yet announced it. That drew a rebuke from Ecuadoran government attorney Inigo Salvador, who warned him not to make political statements during the proceeding.
Assange has been in the embassy since 2012 when British courts ordered him extradited to Sweden to face questioning in a sexual assault case. That matter has since been dropped, but Wikileaks supporters have claimed that Assange fears being extradited to the United States if he leaves the embassy. The website is facing a federal grand jury investigation over its publication of American diplomatic and military secrets during the Iraq War.
Salvador told reporters last week that Assange was welcome to stay in the Ecuadoran embassy under the new conditions. He also claimed the British government has assured Assange that he will not be extradited if he leaves the embassy.