Jordan reportedly files murder charge in deaths of 3 Green Berets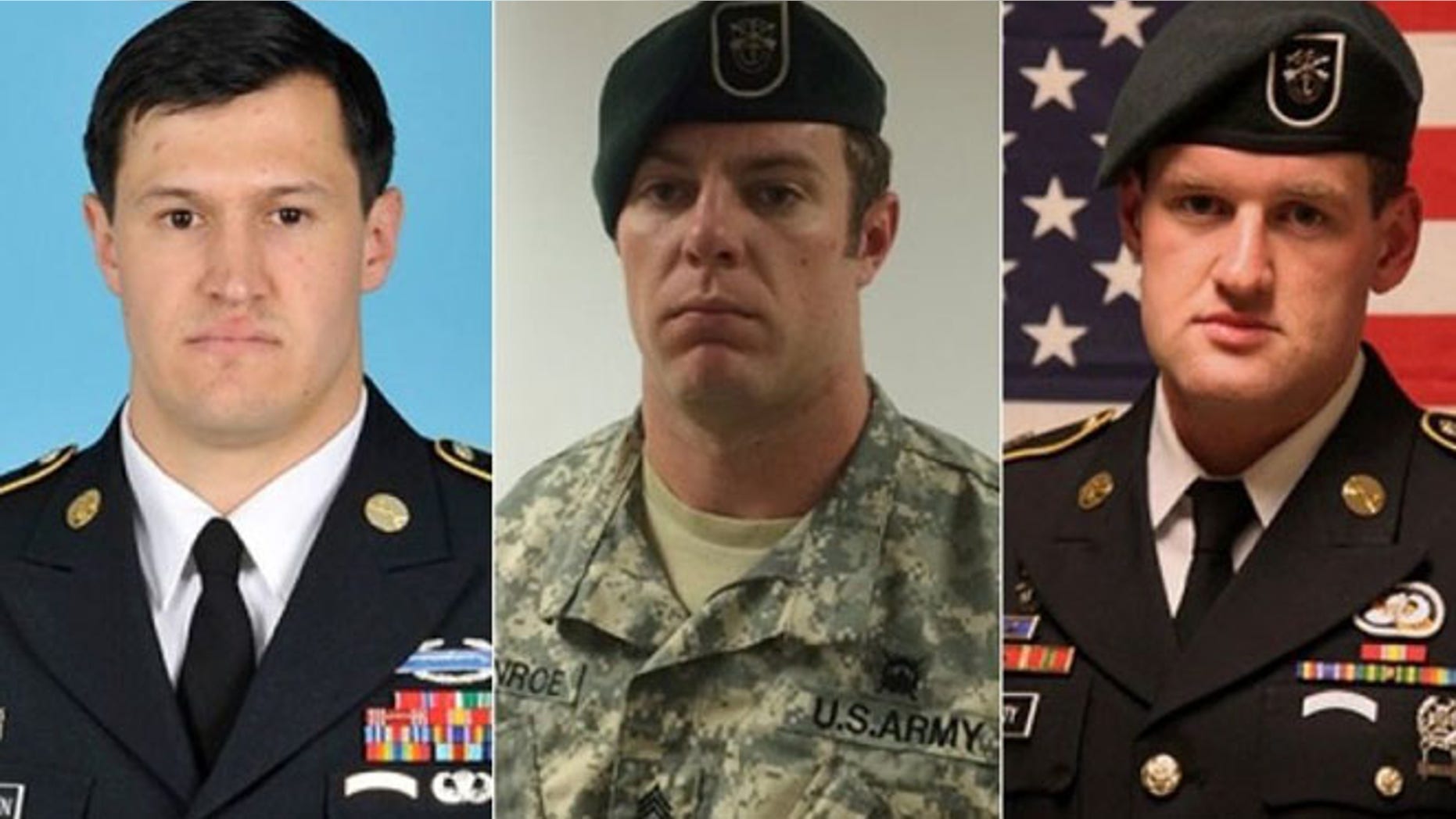 The Jordan government has formally charged one of its soldiers with murder in last year's deaths of three Green Berets, the Houston Chronicle reports.
The fathers of two of the Green Berets told the paper that the charges were leveled against Jordanian soldier M'aarek Abu Tayeh, who has been accused of opening fire on a U.S. military convoy.
The FBI told the fathers of Staff Sgt. James Moriarty, 27, and Staff Sgt. Matthew Lewellen 27, that Abu Tayeh was being charged with murder at a meeting Thursday, the paper reported.
"It's a step in the right direction. It's a 180-degree switch," said Houston lawyer James Moriarty.
He has been openly critical of Jordan's response to the shooting, the paper reported.
The third soldier killed was Staff Sgt. Kevin McEnroe.
FATHERS OF SLAIN GREEN BERETS ACCUSE JORDANIAN OF MURDER
The official charge against Abu Tayeh is murder with intent to kill more than one person.
Moriarty said Abu Tayeh also is being charged with "insulting the dignity and reputation of the military" and "violating orders and instructions of the military."
He faces life in prison if convicted by a military court.
"I would prefer the U.S. had an extradition in place, but that's not the case," said Chuck Lewellen. His son was in the first vehicle attacked by Abu Tayeh.
Jordan's embassy in Washington could not confirm that murder charges had been brought against Abu Tayeh, the Chronicle reported.
After the shooting, Jordan's state media reported that the slain American trainers had sparked a firefight by disobeying direct orders from the Jordanians.
A U.S. embassy spokesman disputed that claim as baseless.