JetBlue to offer New York-Havana charter flight following Cuomo trip to island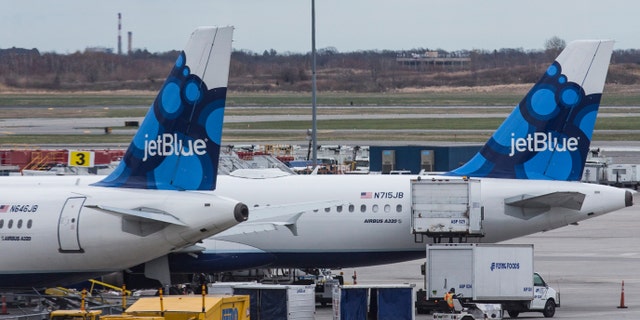 Traveling to Cuba just got easier -- by sea and by air.
JetBlue Airways and its charter partner, Cuba Travel Services, announced Tuesday that it will begin offering flights from New York to Havana, Cuba.
JetBlue will be the first major carrier to offer direct flights from New York to the island that long has been a forbidden travel destination for many Americans, until an agreement between presidents Barack Obama and Raul Castro late last year led to easing travel and trade restrictions.
Also on Tuesday, the Obama administration approved the first ferry service in decades between the United States and Cuba.
The deal to offer flights follows New York Gov. Andrew Cuomo's trade mission to Cuba last month. The governor went to Cuba with JetBlue CEO Robin Hayes and various other New York business leaders to discuss opportunities in Cuba.
"Our Global NY initiative and our trade mission to Cuba are all about opening the door to new economic opportunities, and JetBlue's exciting announcement today is proof that our approach is delivering results for New York businesses," Cuomo said in a written statement.
"By leading one of the first state trade missions to Cuba as the United States reestablishes diplomatic relations, we placed New York State businesses at the front of the line for new prospects in Cuba, that will in turn support jobs and economic activity here at home."
The JetBlue flights will take place on Fridays from New York's John F. Kennedy International Airport to Havana's José Martí International Airport beginning July 3.
Cuba Travel Services (www.cubatravelservices.com) will be handling arrangements for travelers.
Cuba Travel Services says offering more travel options to Cuba allows passengers to avoid more cumbersome ways of going to the island that might involve connections and extra expenses.
Cuba Travel Services' charter flight plans to use JetBlue's modern Airbus A320 aircraft for the 3 hour and 20 minute flight. The new flight, the press announcement said, will complement the Tuesday flight currently operated by Sun Country Airlines.
The Obama administration announced on Tuesday that it had approved the first ferry service in decades between the United States and Cuba, potentially opening a new path for the hundreds of thousands of people and hundreds of millions of dollars in consumer goods that travel between Florida and Havana each year.
Baja Ferries, which operates passenger service in Mexico, said it had received a license from the Treasury Department on Tuesday. Robert Muse, an attorney for Baja Ferries, said he believed that several other ferry services petitions have also been approved. The Treasury Department said it could not immediately confirm that.
Muse said Baja had yet to request approval from Cuba, but said he was optimistic the service would allow a significant increase in trade and travel between the two countries.
The Associated Press contributed to this report.
Like us on Facebook
Follow us on Twitter & Instagram