Italian cruise captain committed 'mortal sin' by disembarking early, American Maritime Officers Union official says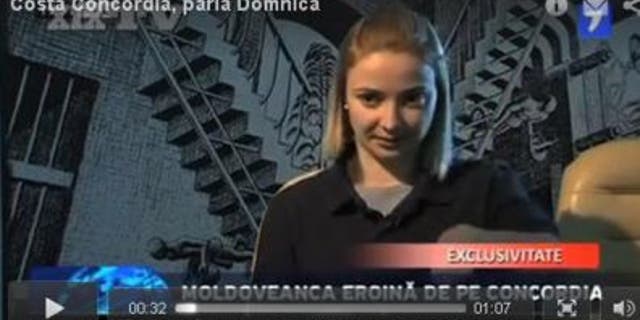 The captain of a capsized cruise ship made repeated excuses as an Italian coast guard official repeatedly ordered him to get back on the vessel potentially still packed with thousands of frightened passengers and crew, a recording released Tuesday reveals.
Capt. Francesco Schettino can be heard on the recorded telephone conversation with Italian Coast Guard Capt. Gregorio De Falco telling the official that he does not want to return to the ship despite ongoing evacuations after it struck a rock late Friday and capsized.
"Tell me if there are children, women and what kind of help they need," De Falco said. "And you tell me the number of each of these categories. Is that clear? Look, Schettino, perhaps you have saved yourself from the sea, but I will make you look very bad. I will make you pay for this."
"Captain, please," Schettino replied.
"There is no please about it," De Falco said. "Go back on board. Assure me you are going back on board!"
Schettino replied: "I am in the life boat, under the ship, I haven't gone anywhere, I'm here."
Schettino later agrees to reboard, but it is unclear if he did.
Read the Transcript: Cruise Captain and Italian Coast Guard Official
His attorney says Schettino "saved hundreds if not thousands of lives" when he maneuvered the ship close to shore after crashing into reefs. He has been placed under house arrest, the Associated Press reports.
Schettino had been jailed for investigation of manslaughter, abandoning ship and causing a shipwreck. He could face up to 12 years in prison on the abandoning ship charge alone.
The 52-year-old Schettino, described by the Italian media as a genial, tanned ship's officer, has worked for 11 years for the ship's owner and was made captain in 2006. He hails from Meta di Sorrento, in the Naples area, which produces many of Italy's ferry and cruise boat captains. He attended the Nino Bixio merchant marine school near Sorrento.
Schettino committed a "mortal sin" when he disembarked the vessel prior its complete evacuation, the vice president of American Maritime Officers Union told FoxNews.com.
Michael Murphy, national vice president of government relations for the largest union of merchant marines officers in the United States, said Schettino should never have fled the Costa Concordia after it capsized.
"I consider that to be a mortal sin," Murphy said. "He's responsible, that's his ship. He's responsible for the ship and all that's in it. As far as I'm concerned, I have sympathy for him running aground -- that's heart-wrenching -- but leaving his ship and his crew and his passengers, is unforgivable."
Murphy -- who has 45 years of nautical experience, including 23 years with the U.S. Navy and 16 years as captain in the private sector -- said he would have stayed aboard until the last passenger was rescued.
"I would have stayed and I can probably speak for all the American colleagues that I know of," he said. "It's sort of the American ethos, I guess. You don't leave that ship until you've got the people off. That's the type of leadership you expect from the captain."
Murphy continued: "I sound like I'm coming down hard on him because I am. I don't sanction what the captain did there."
The death toll from the tragedy nearly doubled to 11 on Tuesday when divers extracted the bodies of four men and one woman from the ship's wreckage. The victims were in their 50s or 60s and each wore the orange vest that passengers use, indicating they were apparently passengers and not crew members, said a Coast Guard spokesman, Cmdr. Filippo Marini. Their nationalities were not immediately determined.
Prior to that grim finding, the coast guard had raised the number of missing to 25 passengers and four crew members. Italian officials gave the breakdown as 14 Germans, six Italians, four French, two Americans, one Hungarian, one Indian and one Peruvian. But there was still confusion over the numbers, with the German Foreign Ministry in Berlin listing 12 Germans as confirmed missing.
The Costa Concordia was carrying more than 4,200 people when it hit a reef off the Tuscan island of Giglio after Schettino made an unauthorized deviation from the cruise ship's programmed course, apparently as a favor to his chief waiter, who hailed from the island.
Passengers described the evacuation as chaotic.
Steve and Kathy Ledtke, who live in Fort Gratiot, Michigan, said they were sitting down to a late dinner Friday when they realized something had gone wrong. Kathy Ledtke told WDIV-TV that it seemed no one was in charge.
"It was complete chaos and it was every man for himself," Kathy Ledtke said. "Nobody knew where to go."
The Associated Press contributed to this report.