Israeli's prime minister accused his opponents of trying to carry out an "attempted coup" against him after he was formally charged Thursday in a series of corruption cases.
Benjamin Netanyahu has been charged with fraud, breach of trust and accepting bribes in three different scandals — the first time a sitting prime minister is charged with a crime in Israel.
The allegations against him include suspicions that he accepted hundreds of thousands of dollars in champagne and cigars from billionaire friends, offered to trade favors with a newspaper publisher, and used his influence to help a wealthy telecom magnate in exchange for favorable coverage on a popular news site.
"A day in which the attorney general decides to serve an indictment against a seated prime minister for serious crimes of corrupt governance is a heavy and sad day, for the Israeli public and for me personally," Attorney General Avichai Mandelblit told reporters Thursday.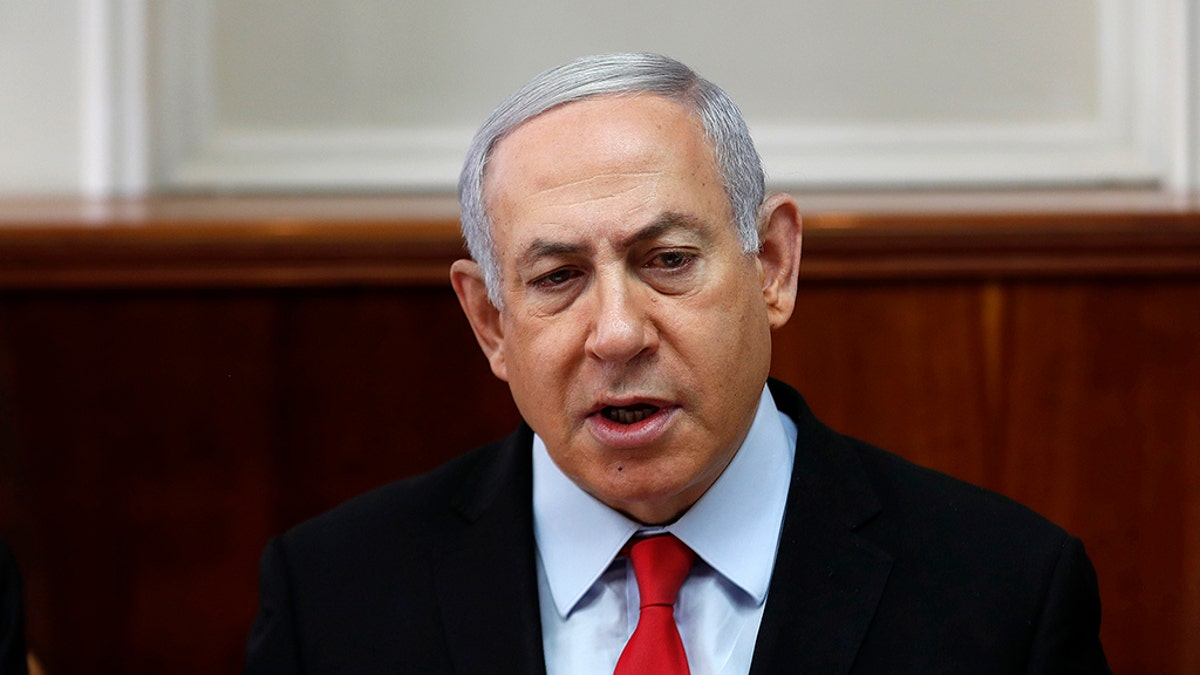 Netanyahu, in response, said the indictment stemmed from "false accusations" and a systematically "tainted investigation."
NETANYAHU PUSHED US POLICY CHANGE ON SETTLEMENTS FOR MONTHS, REPORT SAYS
The charges deal a blow to Netanyahu's hopes to remain in office, though he would not be required to step aside.
Netanyahu previously has called the allegations part of a witch hunt, lashing out against the media, police, prosecutors and the justice system.
But Mandelblit on Thursday rejected suggestions that the indictment was politically motivated, saying it was a "heavy-hearted decision" based solely on professional considerations.
Netanyahu's predecessor, Ehud Olmert, stepped down before he was indicted on corruption charges a decade ago. Olmert later served 16 months in prison for fraud and bribery.
UN SECURITY COUNCIL MEMBERS CRITICAL OF US POLICY SHIFT ON ISRAELI SETTLEMENTS
The decision comes at a tumultuous time for Israel. After an inconclusive election in September, both Netanyahu and his chief rival, Benny Gantz, have failed to form a majority coalition in parliament. It is the first time in the nation's history that that has happened.
The country now enters an unprecedented 21-day period in which any member of parliament can try to rally a 61-member majority to become prime minister. If that fails, new elections would be triggered early next year.
Gantz, following the announcement of the charges Thursday, said the prime minister now has "no public or moral mandate to make fateful decisions for the state of Israel."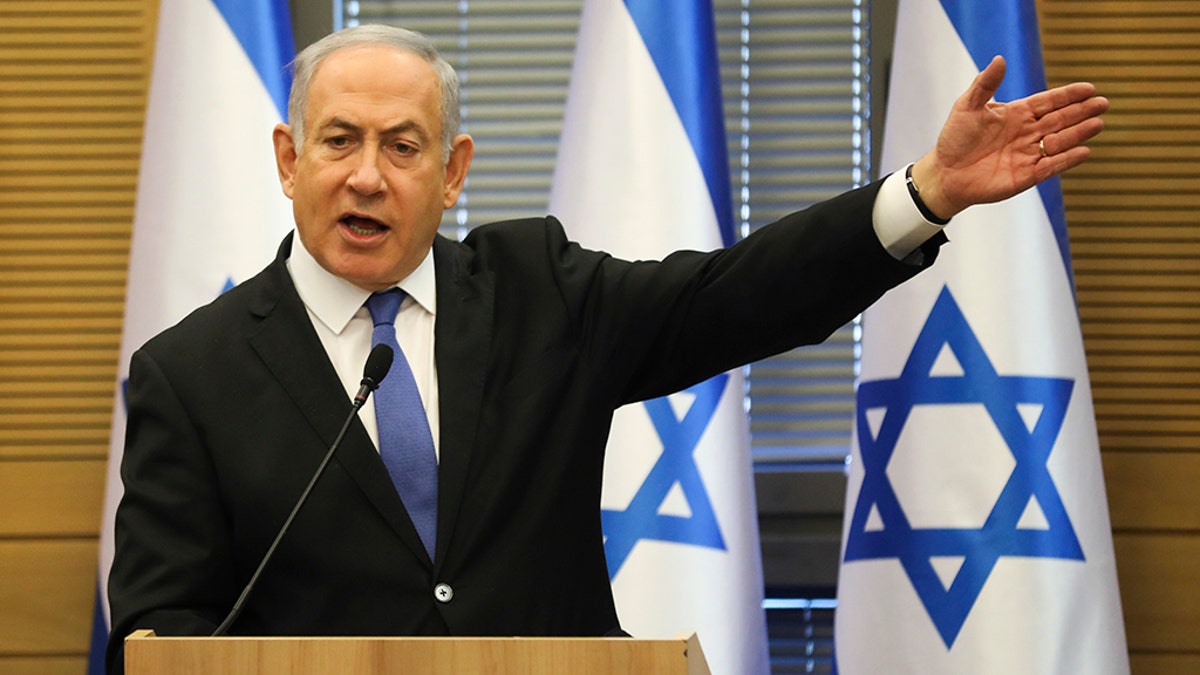 He added that the indictment raises concerns that Netanyahu "will make decisions in his own personal interest and for his political survival and not in the national interest."
The most serious charges were connected to the so-called "Case 4000," in which Netanyahu is accused of passing regulations that gave his friend, telecom magnate Shaul Elovitch, benefits worth over $250 million to his company Bezeq. In return, Bezeq's news site, Walla, published favorable articles about Netanyahu and his family.
NETANYAHU'S WIFE PLEADS GUILTY TO MISUSE OF GOVERNMENT FUNDS
The relationship, the indictment said, was "based on a mutual understanding that each of them had significant interests that the other side had the ability to advance." It accused Netanyahu of concealing the relationship by providing "partial and misleading information" about his connections with Elovitch.
The indictment also said that Netanyahu's gifts of champagne from billionaires Arnon Milchan and James Packer "turned into a sort of supply line." It estimated the value of the gifts at nearly $200,000.
The indictment said Netanyahu assisted the Israeli Milchan, a Hollywood mogul, in extending his U.S. visa. It was not immediately clear what, if anything, Packer received in return.
CLICK HERE TO GET THE FOX NEWS APP
In June, Netanyahu's wife, Sara, agreed to a plea deal in connection with allegations that she misused about $100,000 in government money.
Mrs. Netanyahu, who been married to the prime minister since 1991, had been accused of running up large tabs at luxury restaurants even though the prime minister's official residence employed a full-time chef. Under terms of that agreement, she had been sentenced to pay a fine of roughly $15,000.
Fox News' Lucia Suarez and The Associated Press contributed to this report.