Israeli military: Rocket fired from Gaza Strip hits near home in south Israel; no injuries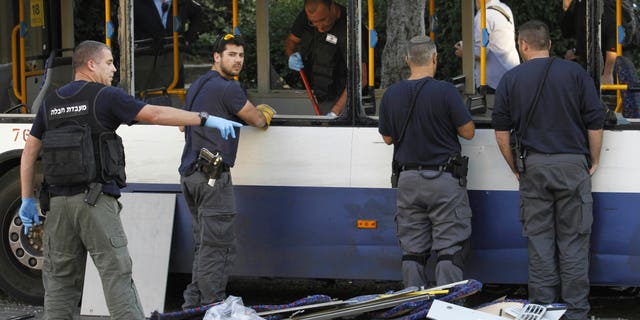 NEWYou can now listen to Fox News articles!
JERUSALEM – The Israeli military says a rocket fired from the Gaza Strip hit an open area in a southern Israeli village but caused no injuries.
The army says the rocket was fired by Palestinian militants on Monday. Israeli TV has broadcast footage showing remnants of the rocket near a home.
There was no claim of responsibility.
The attack came a day after a pipe bomb believed planted by Palestinian militants exploded on a bus in central Israel. The bus was evacuated and no one was hurt. It was the most serious attack inside Israel in more than a year.
Late last week, a mortar shell was fired into Israel, causing no injuries.
Rocket fire from Gaza has been sporadic since Israel and Gaza's Hamas rulers fought an eight-day battle last year.