Israel Police: New Attack on Palestinian Property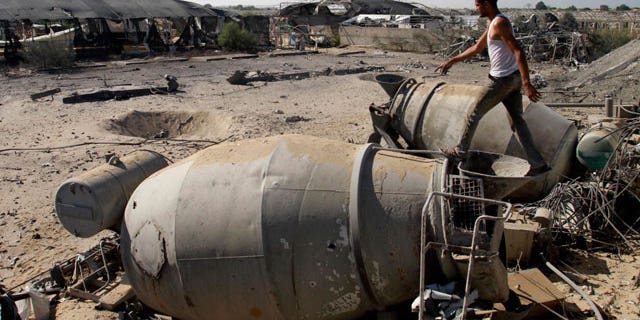 JERUSALEM -- Three Palestinian cars were torched and a Palestinian house was defaced in the West Bank, Israeli police said Wednesday, and evidence at the scene suggested the involvement of Jewish extremists.
The words "price tag" were spray-painted on the house in Beit Ummar, a town near the West Bank city of Hebron, police spokesman Micky Rosenfeld said.
The phrase refers to a Jewish settler tactic of attacking Palestinian targets to protest government activities against settlements.
Police were investigating the overnight attack, Rosenfeld said.
There has been a surge in violence in recent months against Palestinian property in the West Bank and in Israel, with mosques attacked, Arab cemeteries desecrated and hundreds of olive trees uprooted.
Rosenfeld said a 21-year-old Jewish man was arrested on Wednesday in connection with some of the earlier attacks against Palestinians in the Jerusalem area.