Israel Draws International Rebuke Over Settlements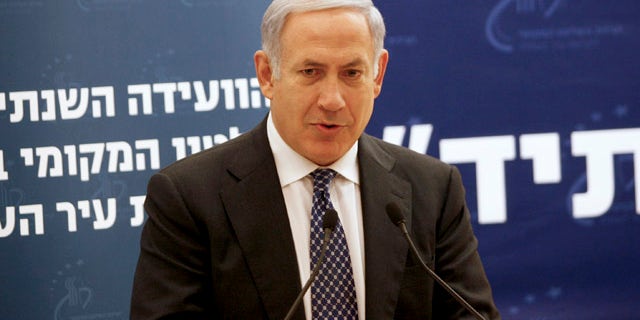 RAMALLAH, West Bank – The European Union, the United Nations and the Arab League have rebuked Israel after its refusal to halt settlement construction forced Washington to drop efforts to relaunch Mideast peace talks.
Palestinian President Mahmoud Abbas on Thursday stuck to his position that he won't negotiate without a freeze of Jewish settlement building in the West Bank and east Jerusalem — lands captured by Israel and sought by the Palestinians for their state. He spoke after meeting in Cairo with Egyptian President Hosni Mubarak and intelligence chief Omar Suleiman.
"Without halt of settlements, there will be no talks," Abbas said.
With the path to direct talks effectively blocked, it is not clear what the Obama administration will do next.
Israeli and Palestinian envoys were summoned to Washington for meetings with U.S. Secretary of State Hillary Rodham Clinton before the weekend. Clinton could provide a glimpse, at least in general terms, of a possible new U.S. approach in a speech late Friday.
Israel and the Palestinians had launched the latest round of peace talks on Sept. 2 at a White House ceremony. But less than a month later, negotiations broke down after Israel refused to extend a 10-month-old freeze on West Bank housing starts that ended at the end of September.
In recent weeks, the U.S. had tried to persuade Israel to extend a limited West Bank settlement freeze for 90 days, offering a series of security and diplomatic incentives. However, the negotiations over an extension broke down, and U.S. officials announced earlier this week they had abandoned that approach.
Washington did not cast blame. But other members of the so-called Quartet of Mideast mediators, which also includes the EU, the U.N. and Russia, sharply criticized Israel.
"I note with regret that Israel has not been in a position to accept an extension of the (settlement) moratorium, as requested by the U.S., the EU and the Quartet," Catherine Ashton, the EU foreign policy chief, said Thursday.
"The EU position on settlements is clear: They are illegal under international law and an obstacle to peace. Recent settlement-related developments, including in east Jerusalem, contradict efforts by the international community for successful negotiations," she said.
U.N. Secretary-General Ban Ki-moon expressed regret "that Israel will not heed the united call of the international community, as reflected by the Quartet, to extend the settlement restraint policy," U.N. spokesman Martin Nesirky said.
"In spite of this setback, the secretary-general believes it is more important than ever to promote a negotiated endgame for a two-state solution," Nesirky said.
The Quartet's Mideast envoy, Tony Blair, avoided casting blame. He only said the U.S. move to pursue a settlement freeze was a "sensible decision in light of the impasse that we reached."
Israeli officials declined comment on the international criticism.
In a meeting with Blair on Thursday, Israeli Prime Minister Benjamin Netanyahu said efforts would continue to reach a "historic peace agreement between Israel and the Palestinians, two states for two peoples." However, he did not give specifics.
Netanyahu also said he would work with Blair and the Palestinians "to have concrete developments in the field." In the past, Israel offered to remove additional West Bank checkpoints and unfreeze long-stalled development projects if the Palestinians agree to talks without a settlement freeze. It was not clear whether Netanyahu would now take such steps unconditionally, to improve the atmosphere.
However, there are now signs that Arab countries that have supported U.S. efforts are getting restless.
On Wednesday, Arab League Chief Amr Moussa said resuming direct talks under current conditions is out of the question. The Egyptian diplomat also questioned the intentions of the U.S. and Israel.
"Direct talks ... means what is being sold to us is the imposition of the occupation's condition, which is absolutely unacceptable for all of us," he said. "It is clear that the American administration couldn't reach a halt of settlement (activity), which makes negotiations useless."
"This makes negotiations a facade or may be a cover to enable the occupation to go on with this policy," he added.
The Arab League's committee dealing with the negotiations, which gives guidance and support to the Palestinians, is to meet next week.
___
Associated Press writer Maggie Michael in Cairo contributed to this report from Cairo.