Israel backs down in months-long dispute with Brazil over ambassador post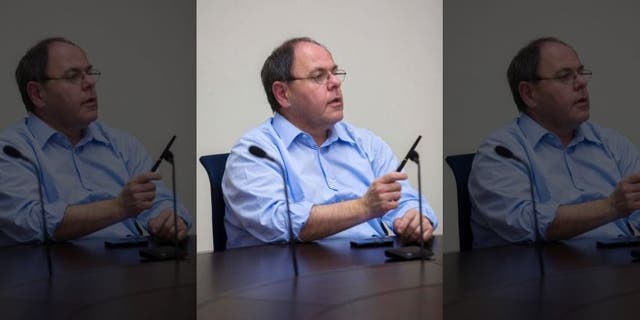 NEWYou can now listen to Fox News articles!
After a months-long diplomatic standoff between Israel and Brazil, Tel Aviv on Monday withdrew the nomination of a former West Bank settler leader to ambassador to Brazil in light of objections about his political past from Brasilia.
The decision to drop Dani Dayan's candidacy dealt a setback to Prime Minister Benjamin Netanyahu, who had vowed to stick by his candidate, and reflected growing international impatience over continued Israeli settlement construction on occupied lands claimed by the Palestinians.
Netanyahu's office said that Dayan would instead serve as the new consul general in New York.
"He will replace Foreign Ministry career official Ido Aharoni, who is completing his term," the statement from Netanyahu's office said, according to the New York Times.
Dayan, a former chairman of the West Bank settler council who made a fortune running an information technology company, was nominated in August to be ambassador to Brazil.
His supporters had pointed to the Argentina-born Dayan's familiarity with the region and his success as a businessman as strong credentials for the post. But Brazil never responded to the nomination, in what was seen as a show of displeasure over Dayan's connections to the settlement movement.
Speaking on Israel's Army Radio station, Dayan tried to play down the decision, saying he was excited about the opportunity to serve in New York.
"I don't think we folded," he said. "I think there wasn't a choice. Whoever didn't want us in Brazil got us in New York, the capital of the world."
Israel captured the West Bank, east Jerusalem and Gaza Strip — territories Palestinians claim for a future state — in the 1967 Mideast war. It withdrew from Gaza in 2005.
Nearly 600,000 Israelis live in the West Bank and east Jerusalem. The international community considers the settlements illegal or illegitimate. Israel says the fate of the settlements should be resolved in negotiations.
The spat over Dayan began last August when Brazil's left-leaning government declined to grant his approval, citing the way Israel publically announced Dayan's appointment before checking with their colleagues in Brazil.
The Associated Press contributed to this report.
Like us on Facebook
Follow us on Twitter & Instagram