ISIS seizes Syrian Christians in attempt to further establish stronghold in strategic city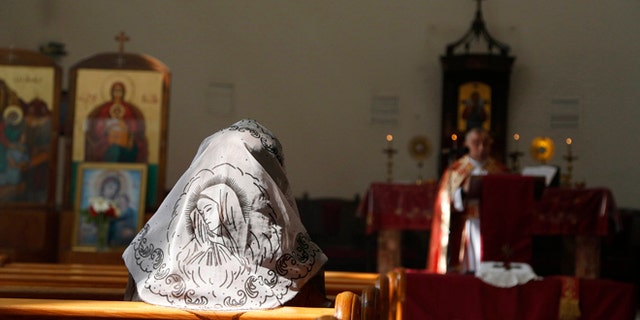 Islamic State is holding dozens of Christians in the southeastern Syrian province of Homs, Syrian Orthodox community leaders said on Friday, after it captured the town of Qaryatain in its efforts to establish a stronghold outside the major city of Homs.
The seizing of Christians came as Islamic State fighters entered the town on Wednesday, after attacking Syrian-regime checkpoints by detonating three suicide bombs, according to Islamic State media.
The precise number of Christians rounded up in the raid wasn't clear. The Syrian Observatory for Human Rights, a U.K.-based monitoring group, said more than 230 people were kidnapped, among them 60 Christians. Residents of nearby towns said the numbers kidnapped couldn't be verified and some victims may be staying in their homes under orders from Islamic State.
"We have no communication with them, as land lines and mobile lines are being cut off," said Bishop Philip Barakat, an Episcopal vicar in Homs city, the capital of Homs province.
According to a Syrian member of Islamic State, who didn't want to be named because of security concerns, Qaryatain is of strategic importance in that it can be used as a launching point for future attacks against the Syrian regime.
The town is made up mostly of Sunni Muslims, with a small Christian minority. It lies only 25 miles from the International Highway, a road that connects Syria's capital Damascus with regime-controlled areas in Homs and the western coast.
If militants gain control of the highway, they can potentially cut off Damascus from other regime-controlled areas, further weakening the grip of President Bashar Hafez al-Assad.