ISIS bombings kill dozens in Iraq and Pakistan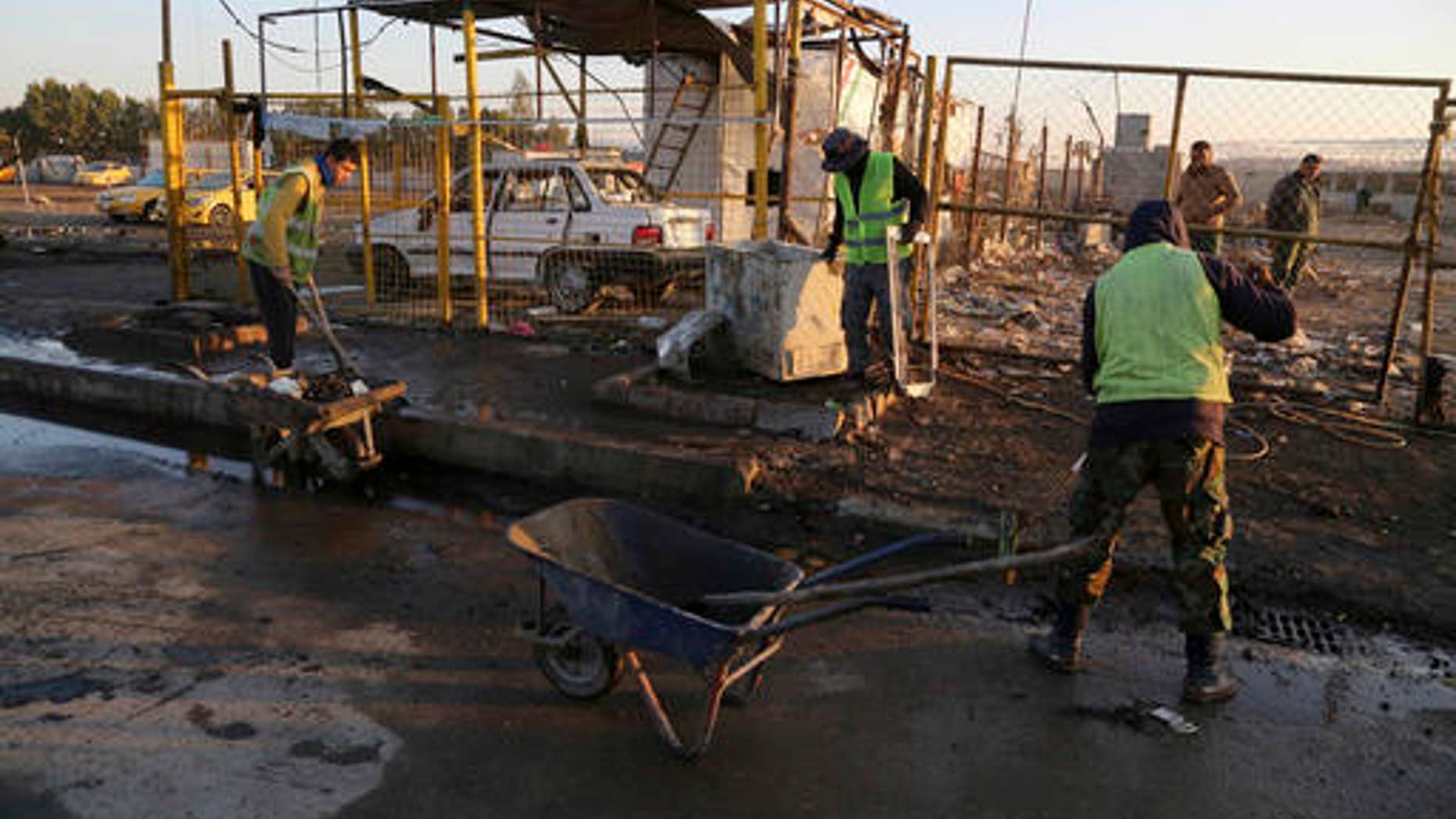 The Islamic State terror network claimed responsibility for two bombings that each killed dozens of people Thursday -- one at a shrine in Pakistan and one at an auto dealership in Iraq.
ISIS USING KIDNAPPED YAZIDI CHILDREN IN SUICIDE MISSIONS
The suicide bomber at the world-famous shrine in southern Pakistan killed at least 75 people and wounding more than 200 others, according to health officials. They said the dead included 20 women and nine children.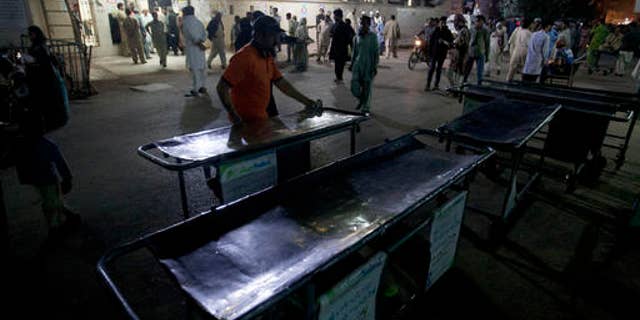 Also Thursday, a car bomb exploded in Baghdad's southwestern al-Bayaa neighborhood shortly before sunset, killing at least 55 people and wounding more than 60 others, according to Iraq's Interior Ministry. It was the third blast to hit the Iraqi capital in three days, the BBC reported.
The terror group claimed the bombings through its Amaq media agency.

SPECIAL OPS CHIEF: TROOPS HAVE KILLED 60,000 ISIS MILITANTS THE PAST TWO YEARS
ISIS has carried out near-daily attacks in Baghdad even as U.S.-backed Iraqi troops regain ground from the terror group. The military has engaged in an intense operation to regain the ISIS hub of Mosul in northern Iraq since October.
In Pakistan, the attacker walked through a gold plated door and entered the main hall of the shrine of Lal Shahbaz Qalandar, named after the famous Sufi saint buried there, in the town of Sehwan in the southern Sindh province. Then, security officials said he detonated his suicide jacket as hundreds of worshippers were performing their weekly mystical dance -- called Dhamal.
In a strongly-worded statement, Pakistan's army chief Gen. Qamar Javed Bajwa said "each drop of nation's blood shall be revenged, and revenged immediately. No more restraint for anyone." State-run Pakistan Television quoted Prime Minister Nawaz Sharif as saying the country's military and other security forces would use all their resources to track down and arrest the culprits.
"I saw bodies everywhere. I saw bodies of women and children," Raja Somro, who was inside the shrine at the time of the attack, told a local TV network.
The military reported it was dispatching troops to contribute to the relief effort.
The U.S. condemned the Baghdad attack. "These acts of mass murder are yet another example of ISIS's utter contempt for human life and its efforts to sow discord and division among the Iraqi people. Our partnership with the Iraqi Security Forces, who serve on the front-lines of this global fight, remains steadfast and unwavering," State Dept. spokesman Mark Toner responded.
ISIS claimed the Baghdad attack targeted Shiites. Earlier, a police officer and medical official told The Associated Press the bombing targeted automobile agents and dealers.
Another four attacks in and around the Iraqi capital on Thursday killed eight people and wounded around 30, police and medical officials said.
The Associated Press contributed to this report.