Irish Shamrock Shortage Has St. Patrick's Day Celebrations on Shaky Ground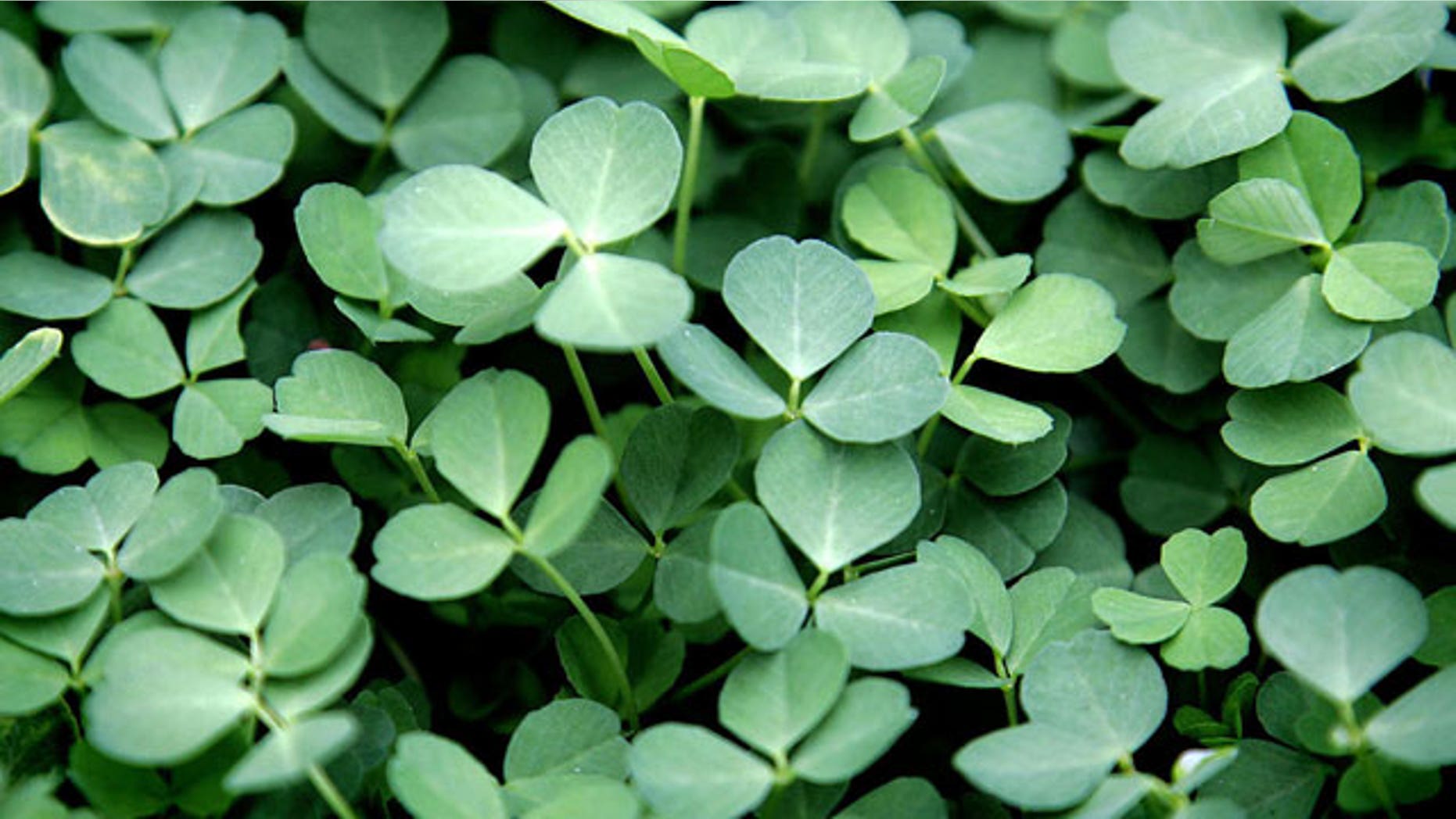 Severe winter weather that hit shamrock farms hard, and a high demand for the plant for St. Patrick's Day may spell trouble for people in Ireland facing a shamrock shortage this March, Irishcentral.com reported Wednesday.
Shamrocks "won't be easily found" this week as the national plant is in short supply due to dwindling numbers and severe damage from winter frost, botanist Dr. Declan Doogue told Irishcentral.com.
"Bogus" shamrocks, plants that resemble clovers but aren't the real thing, are being used by many to replace shamrocks during the shortage. Doogue said he hoped President Obama would still receive the real thing from Irish Prime Minister Brian Cowen.
In addition to severe weather, modern farming methods and quickly receding grassland where the clovers grow, are contributing to the "disastrous" loss of the shamrock's habitat.
The "bogus" shamrock that most people will wear on St. Patrick's Day is not in short supply but is also not a real clover, according to botanists.
These plants have three green leaves and are often sold and worn as shamrocks, Irishcentral.com reported.
Botanists did however tell Irishcentral.com that the shamrock is not exclusive to Ireland, and can be found growing in Britain and Northwest Europe.
Click here to read more on this story from Irishcentral.com.