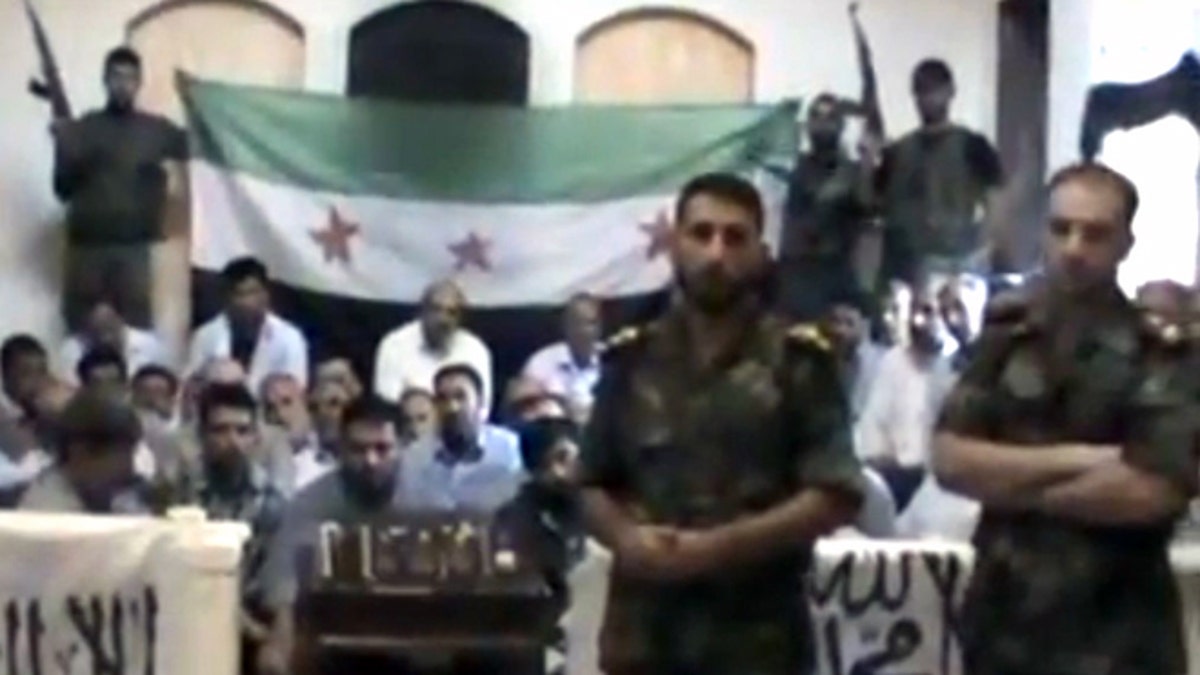 Many of the 48 Iranian men captured in Syria on August 4 who claimed to be religious pilgrims are in fact active-duty Iranian Revolutionary Guard members, multiple U.S. officials tell Fox News.
Members of the Free Syrian Army captured the group while they traveled on a bus in Damascus.
According to these officials, top members of the Iranian government have reached out to President Bashar Assad to help secure their release. The Iranians say these men were on a Shiite pilgrimage visiting the Sayyida Zeinab shrine, a holy Shiite site in the suburbs of Damascus.
Syria's state television claimed the men were captured by an "armed terrorist group."
But U.S. officials, who spoke to Fox News on the condition of anonymity, say these men were not on a pilgrimage; rather, they were there to offer support for the Assad regime.
Defense Secretary Leon Panetta said Tuesday, "it's obvious Iran is playing a larger role in Syria in many ways." Panetta said there is evidence not only that Iranians are providing training and assistance to the Syrian Army, but that they are trying to "develop a militia to be able to fight on behalf of the regime."
Panetta described Iran's growing influence as a "deep concern" for the United States.
Chairman of the Joint Chiefs of Staff, Gen. Martin Dempsey, said this Iranian support is further evidence that the Syrian Army needs help. "The Syrian Army has been fighting now for about 18 months or so," Dempsey said. "Any Army would be taxed at that kind of pace. They are having resupply problems, they are having morale problems, they are having the kind of wear and tear that would come from being in a fight for as long as they have."