Iran ex-prosecutor known as 'butcher of the press' sentenced to 135 lashes over corruption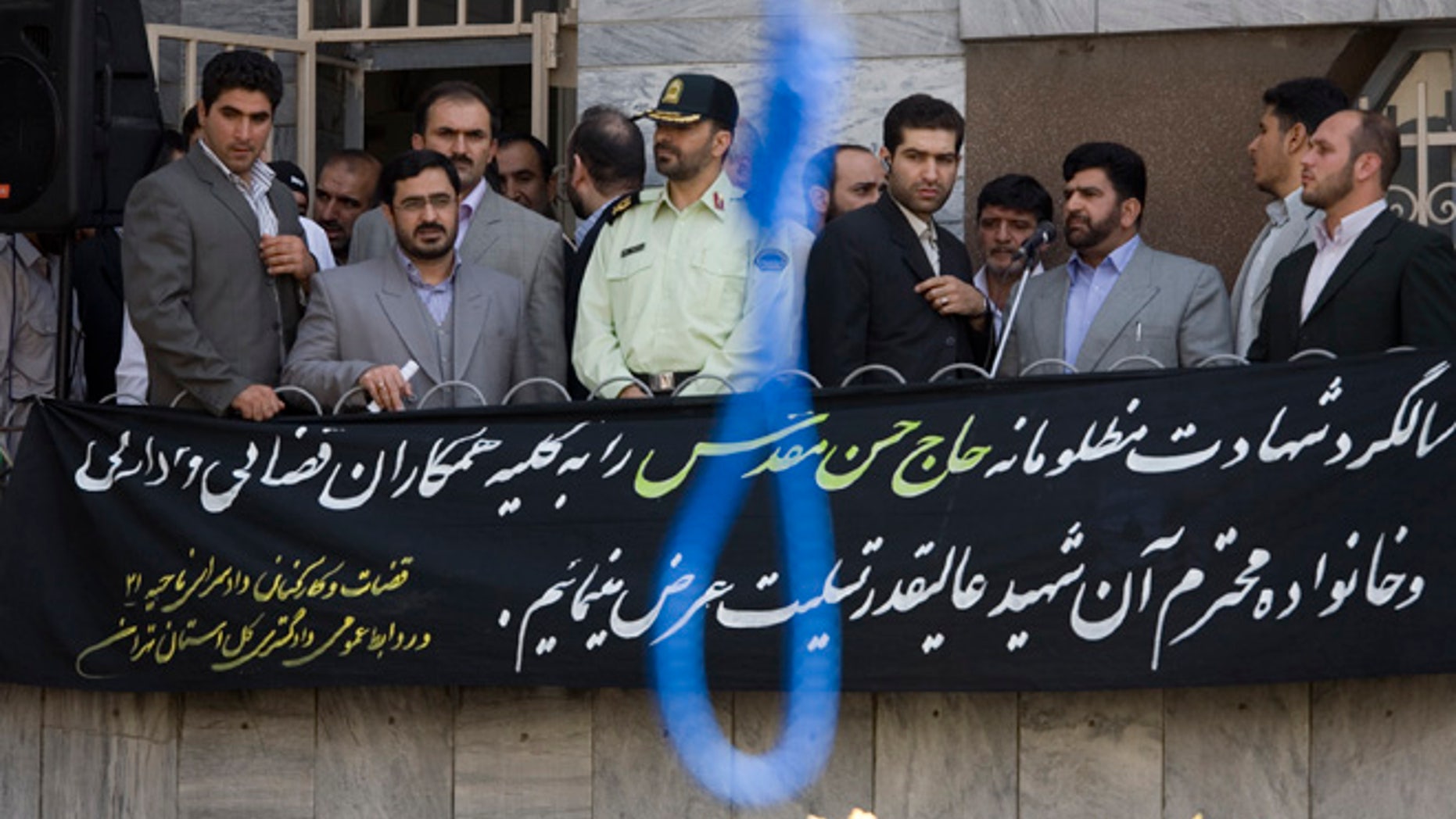 The Iranian former prosecutor who was known by Human Rights Watch to be a "serial human rights abuser" was sentenced Wednesday to 135 lashes on charges stemming from a corruption trial, Reuters reported.
IRAN CLAIMS IT'S SENDING ELITE FIGHTERS TO INFILTRATE USA, EUROPE
Saeed Mortazavi, 49, an ally of former hardline President Mahmoud Ahmadinejad, was convicted of wasting public funds while in leadership of the Social Security Organization, which provides insurance for those in the country with financial hardship, the report said.
The punishment, however, is not a result of the abuse allegations that made Mortazavi internationally famous.
PROSECUTORS: 2 AMERICANS TRIED TO EXPORT MILITARY PARTS TO IRAN
A parliament investigation in 2011 found Mortazavi responsible in the torturing to death of at least three anti-government protesters detained during mass demonstrations in the wake of Ahmadinejad's re-election in 2009. At the time, Mortazavi was responsible for the Kahrizak prison in the Iranian capital, Tehran.
Reformists have dubbed Mortazavi, the prosecutor general of Tehran from 2003 to 2009, the "butcher of the press" for jailing dozens of journalists and activists and working to shutter more than 120 newspapers.
The Canadian government claimed Mortazavi was directly involved in the torture of Iranian-Canadian photo-journalist Zahra Kazemi, who died in an Iran prison in 2003 during the country's crackdown on the news media.
Mortazavi is set to receive 70 lashes for seizing public funds and another 65 for negligence, The Guardian reported, citing Irib, the state-run news website. The Guardian reported that the punishment was not confirmed by judicial authorities.
"This sentence is yet another example of rampant impunity in Iran. No justice is being delivered here, given the extent of graft and corruption committed by Mortazavi, and his involvement in the torture and deaths of protesters in custody in 2009. Also, sentencing him to flogging, if meant to demonstrate a serious punishment, is just physical barbarity that does nothing to hold him accountable in any meaningful way," Hadi Ghaemi, the executive director of the International Campaign for Human Rights in Iran, responded.
The Associated Press contributed to this report