Investigation of Mexico dump didn't confirm student fire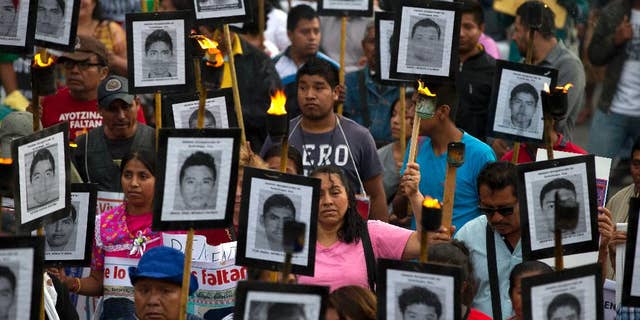 NEWYou can now listen to Fox News articles!
MEXICO CITY – The most recent forensic investigation of the southern Mexico garbage dump where the government contends 43 students were incinerated could not say there was a fire there that night.
The investigation's report obtained by The Associated Press through an open records request determined the Cocula dump had been the site of at least five fires, but experts could not say when. Remains of 17 people were also found, but it was unknown when they were burned.
When federal prosecutors publicized the findings, but not the report itself, in April, they left the impression the report supported the government's theory the students were burned at the dump.
The 43 students from a teachers college were detained by police in the city of Iguala and turned over to a gang in 2014.