Inflation falls from 14-month peak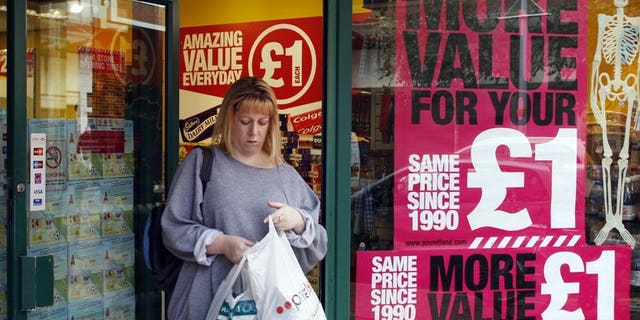 LONDON (AFP) – Britain's annual inflation fell in July from a 14-month peak reached in June, official data showed on Tuesday.
Consumer Prices Index (CPI) inflation dropped to 2.8 percent last month from 2.9 percent in June, the Office for National Statistics (ONS) said in a statement.
"The largest contributions to the fall in the rate came from air fares, plus price movements in the recreation and culture, and clothing and footwear sectors. A rise in petrol and diesel prices partially offset the fall," the ONS said.
On a month-on-month basis, the CPI was flat in July. Analysts had forecast a drop of 0.1 percent and for the annual rate to have cooled to 2.7 percent, according to a survey by Dow Jones Newswires.
The Bank of England's main task is to use monetary policy as a tool to keep annual inflation close to a government-set target level of 2.0 percent, in order to preserve the value of money.
Last week, the BoE announced a major policy shift, as new head Mark Carney provided clear guidance on when it can be expected to raise Britain's record-low interest rate.
It said that it does not plan to raise its key interest rate from its current level of 0.5 percent at least until Britain's unemployment rate falls to seven percent -- providing markets with so-called forward guidance as used by the US Federal Reserve.
The Bank of England's own projections indicate that such a drop from Britain's current unemployment rate of 7.8 percent would not occur for three years, but markets are betting on this happening sooner.
Indeed, interest rates could in any case rise earlier should British inflation remain high, the Bank of England has itself warned.