Indonesian students protest plan to raise in fuel prices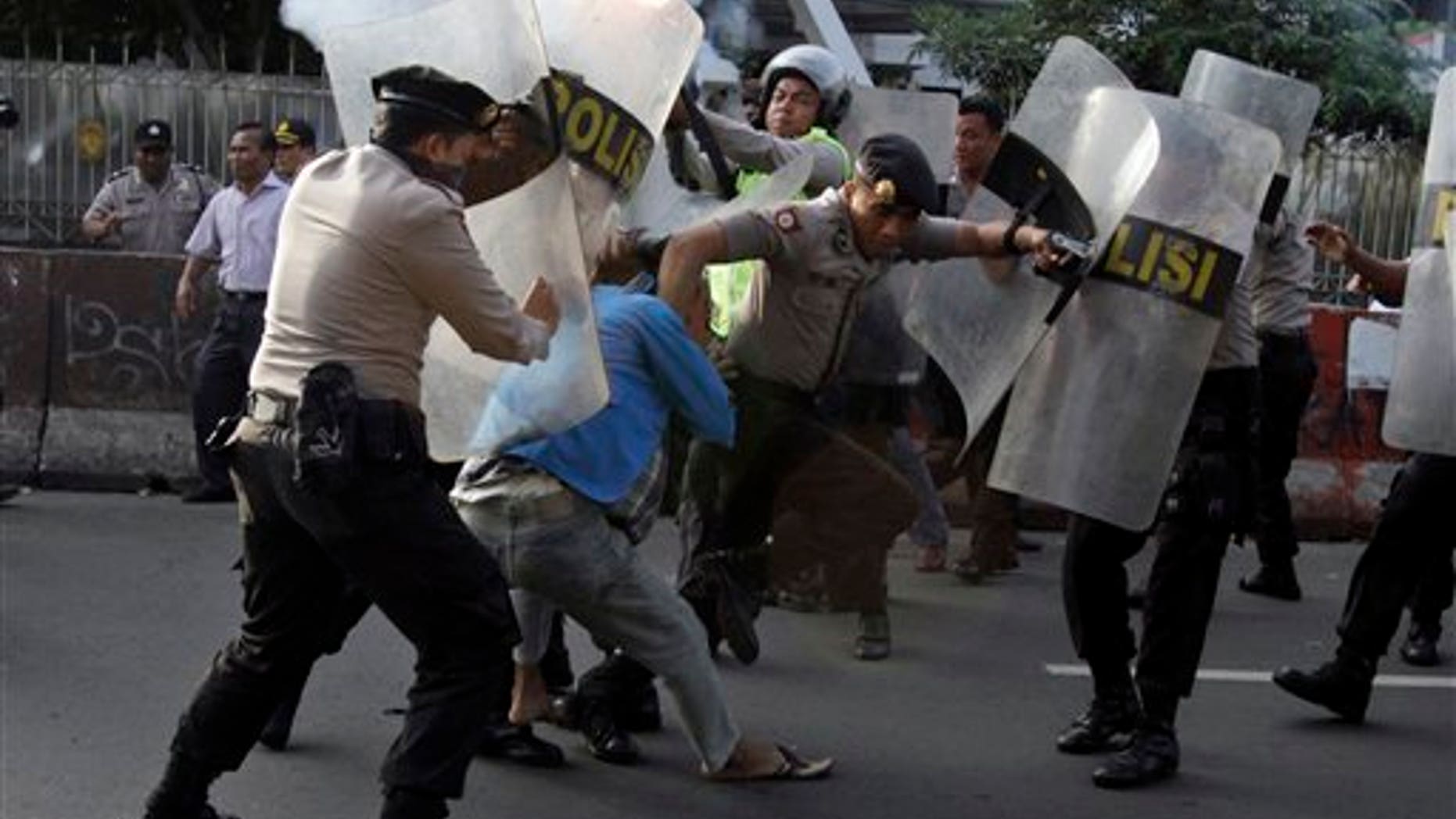 JAKARTA, Indonesia – Indonesian students have thrown rocks and police have used tear gas to quell their protest over a government plan to raise fuel prices.
Dozens of students rallied Wednesday in front of a private university in downtown Jakarta. Riot police fired tear gas canisters as they were pelted with rocks in the clashes. Two students were arrested.
The government plans to raise fuel prices by about 33 percent next month to avoid a budget deficit due to expensive fuel subsidies.
Security personnel also arrested six students at the Parliament building who were breaking a framed picture of President Susilo Bambang Yudhoyono.
Students have protested almost daily in Jakarta and other big cities since the fuel price increase was disclosed early this year.