Indian woman decapitated by elevator after cable from earphones got stuck in doors: reports
A woman was decapitated after she got her head stuck in the doors of an elevator in an Indian factory, according to reports.
Police believe the cable from her earphones may have got tangled in the collapsible grill, resulting in her catastrophic death.
Sushila Vishwakarma, 48, from Uttar Pradesh, was making her way up to the third floor of the plastic manufacturing factory Monday when tragedy struck.
CLICK HERE FOR MORE FROM THE SUN
Her severed head was found on the ground floor, but her body was dragged up with the lift to the third floor, according to The Indian Express.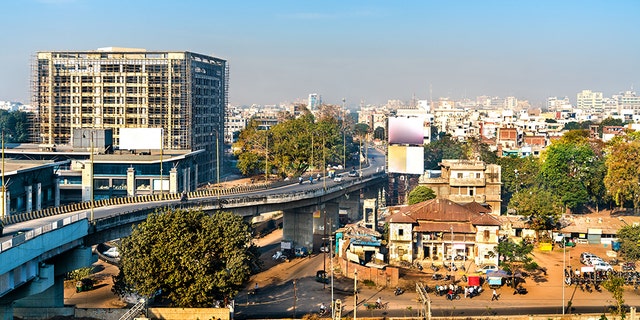 MASSACHUSETTS TEEN BEHEADED CLASSMATE IN JEALOUS RAGE: PROSECUTOR
Investigating officer M N Saporiya of Bapod police station told the paper: "The elevator, which is without a roof, is used specifically for carrying goods.
SKULL FOUND IN MICHIGAN WAS FROM 2014 BEHEADING VICTIM, AUTHORITIES SAY
"We are speculating that she was using her phone and absent-mindedly she tried to stick her head outside the lift, which started going up, and the accident happened.
CLICK HERE FOR THE FOX NEWS APP
This story originally appeared in The Sun. For more from The Sun, click here.