Indian navy sub returns to port as rescuers search vessel for 2 sailors missing after mishap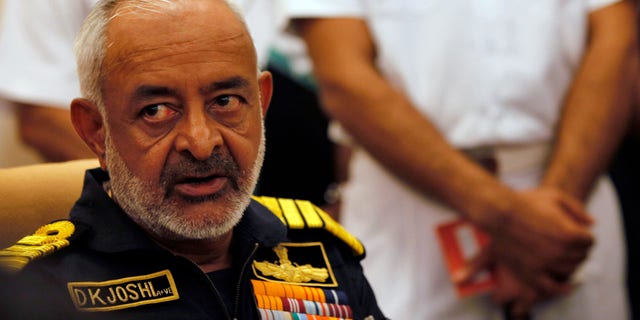 NEW DELHI – An Indian navy submarine has returned to port in Mumbai a day after an accident aboard the vessel left two sailors missing.
Seven sailors were overcome by smoke Wednesday during a routine training exercise in the submarine, but two others were unaccounted for.
Capt. D.K. Sharma, a navy spokesman, said Thursday that rescuers were searching the submarine for the two missing sailors. He said investigators had begun assessing the extent of damage to the vessel and the cause of the smoke.
Sharma said the seven sailors who were overcome by smoke were in stable condition at a Mumbai hospital.
India's navy has been plagued by accidents in recent years. Navy chief Adm. D.K. Joshi resigned on Wednesday to take responsibility for the latest accident and other recent incidents.