Indian court finds founder of Indian outsourcing giant, 9 others guilty of stealing millions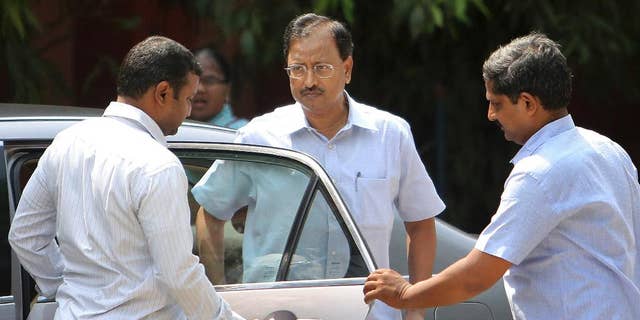 HYDERABAD, India – An Indian court has convicted the founder of an outsourcing giant and nine others on charges of stealing millions of dollars from the company.
B. Rama Raju, his two brothers and seven other officials of Satyam Computer Services face life imprisonment. Judge B.V.L.N. Chakravarthy will announce a sentence on Friday.
They were also convicted on charges of using forged documents, falsifying accounts and concealing evidence.
Investigators say the fraud by Raju and the others cost the company's shareholders 140 billion rupees ($2.28 billion).
A year after the scandal erupted in 2009, Tech Mahindra, a unit of the Mahindra Group, bought a majority stake in the company for $351 million and changed its name Mahindra Satyam.