Incoming UN chief taps Nigerian Amina Mohammed as his deputy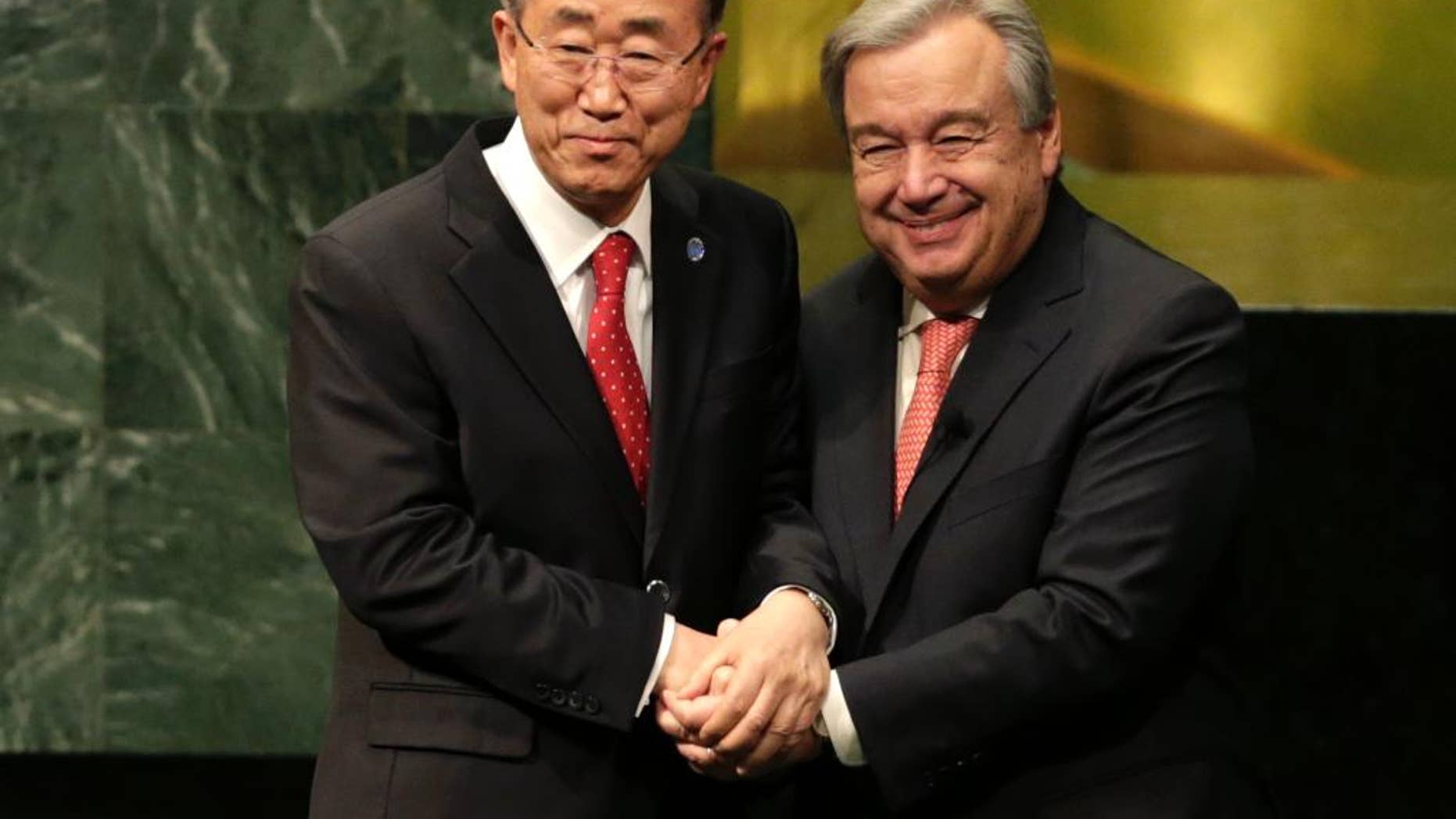 UNITED NATIONS – Antonio Guterres, who takes over as U.N. secretary-general on Jan. 1, announced Thursday that his top team will be all female — led by Amina Mohammed of Nigeria as deputy secretary-general.
The former Portuguese prime minister and U.N. refugee chief, who has promised to make gender parity a top priority, said Brazilian diplomat Maria Luiza Ribeiro Viotti of Brazil will be his chief of staff and former South Korean diplomat Kyung-wha Kang will take on a new post as special adviser on policy.
Guterres said he chose the three "highly competent women ... for their strong backgrounds in global affairs, development, diplomacy, human rights and humanitarian action."
"These appointments are the foundations of my team, which I will continue to build, respecting my pledges on gender parity and geographical diversity," Guterres said in a statement.
Mohammed, a development expert who is currently Nigeria's environment minister, spearheaded adoption of the U.N.'s global goals for 2030 as Secretary-General Ban Ki-moon's special adviser on post-2015 development planning.
Viotti, a career diplomat who was Brazil's U.N. ambassador from 2007 to 2011, is currently the under-secretary for Asia and the Pacific in her country's Ministry of Foreign Affairs.
Kang served as U.N. assistant secretary-general for humanitarian affairs before taking her current job heading Guterres' transition team. She was U.N. deputy high commissioner for human rights from January 2007 to March 2013.
Guterres was one of 13 candidates vying to succeed Ban, whose second five-year term ends on Dec. 31. He led all six informal polls in the Security Council, which unanimously recommended his selection to the General Assembly. The 193-member world body elected him by acclamation in October, and he was sworn in on Monday.