In nod to Trump, Guatemala sets Jerusalem embassy move two days after US
Guatemala plans to move its embassy in Israel to Jerusalem in May, just two days after the U.S. embassy makes the same move from Tel Aviv, Guatemalan President Jimmy Morales announced Sunday.
"I would like to thank President Trump for leading the way," Morales, who enjoys support from a base of conservative Christians, said during his speech at the American Israel Public Affairs Committee's annual pro-Israel policy conference. "His courageous decision has encouraged us to do what is right."
Monday, just one day after the announcement, a Guatemalan ambassador was on the streets of Jerusalem, aided by an Israeli diplomat, looking at properties for their embassy.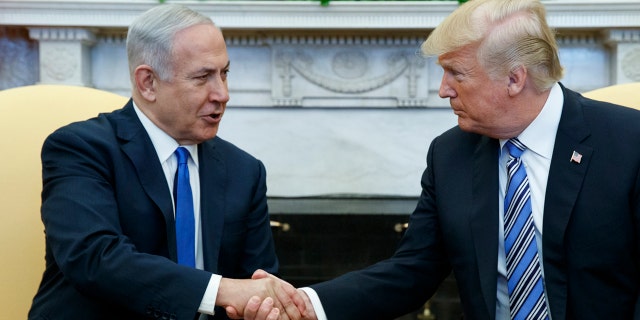 Later in the day, Trump met with Israeli Prime Minister Benjamin Netanyahu at the White House amid growing uncertainty on a Middle East peace deal, heightened by the status of Jerusalem.
Palestinians were angered at the American and Guatemalan governments' embassy announcements, given the Palestinians want East Jerusalem as their capital.
Guatemala, one of the first countries to recognize Israel after the proclamation of the Jewish State in 1948, was also one of a few countries that backed Trump's Dec. 6 recognition of Jerusalem as Israel's capital.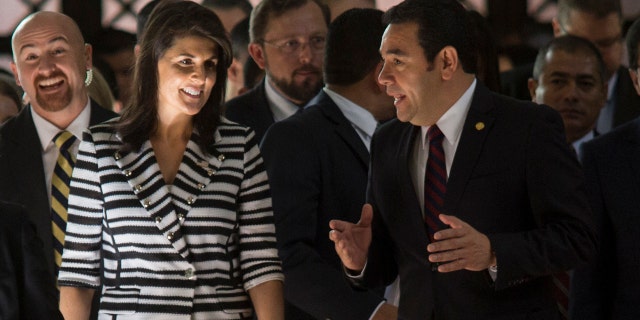 It became the first country after the United States to set a date for moving its embassy there from Tel Aviv.
Hanan Ashrawi, a member of the Palestine Liberation Organization's executive committee, blasted the move in a statement to Reuters.
He said Netanyahu, Trump and Morales make for a "combination of lethal factors" and illegal policies that will "destroy the changes of peace," especially when you add the "evangelical Christian extremism and literalism" into the mix.
In 1959, Guatemala was the first country to open an embassy in Jerusalem, but moved after Israel passed a law proclaiming Jerusalem it's "indivisible and eternal capital" in 1980, which led to a U.N. Security Council resolution that called on countries to move their embassies to Tel Aviv.
Morales said his decision to return the Guatemalan embassy to Jerusalem "strongly evidences Guatemala's continued support and solidarity with the people of Israel."