ICC seeks arrest of Kenyan who 'tried to bribe witnesses'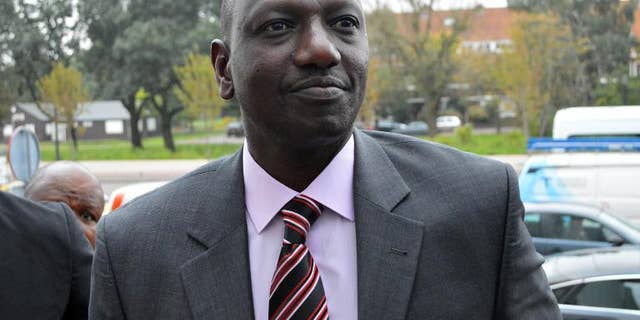 NEWYou can now listen to Fox News articles!
The Hague (AFP) – The International Criminal Court said Wednesday it had issued a warrant against a Kenyan accused of trying to bribe witnesses to drop their testimony in the crimes against humanity trial of Deputy President William Ruto.
William Barasa, 41, "is charged with several offences against the administration of justice including corruptly influencing or attempting to corruptly influence ICC witnesses," The Hague-based ICC said in a statement.
The warrant was issued on August 2 but the court only decided to make it public on Wednesday.
It is the first time the court has issued an arrest warrant for alleged witness interference, saying Barasa offered to pay three witnesses at least 1.4 million Kenyan shillings ($16,000, 12,000 euros) "to withdraw as ICC prosecution witnesses in the context of the Kenyan cases".
ICC chief prosecutor Fatou Bensouda has said in the past that witness intimidation in cases against Kenya's two top politicians has reached "unprecedented levels".
Ruto went on trial last month, the highest-ranking official to do so, on charges of masterminding some of the 2007-08 post-election violence in Kenya that left over 1,000 people dead and several hundred thousand displaced.
Ruto, 46, and Kenyan radio boss Joshua arap Sang, 38, stand accused of stoking the worst violence in the east African country since independence in 1963.
Both Ruto and Kenyan President Uhuru Kenyatta, who also goes on trial on November 12 on similar charges, have pledged their cooperation with the court and are maintaining their innocence.