Hungary president says he will not resign over plagiarism scandal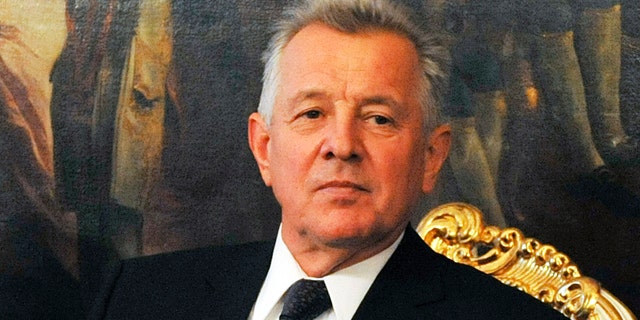 BUDAPEST, Hungary – Hungary's president says he will not resign despite losing his doctoral title in a plagiarism scandal and that he will write a new dissertation to prove he can comply with current academic requirements.
Pal Schmitt said Friday on state television that his "conscience is clear" regarding his 1992 thesis on the Olympic Games and said "it didn't feel good" to be stripped of his doctorate, especially because he was not able to make his case to the university panel which made the decision.
The former Olympic fencing champion's doctorate was revoked by Semmelweis University on Thursday because his thesis was found to be mostly copied from other authors and did not meet professional and ethical standards.
Schmitt was elected president for a five-year term by Parliament in 2010.