Hundreds of vehicles go missing after APEC summit in Papua New Guinea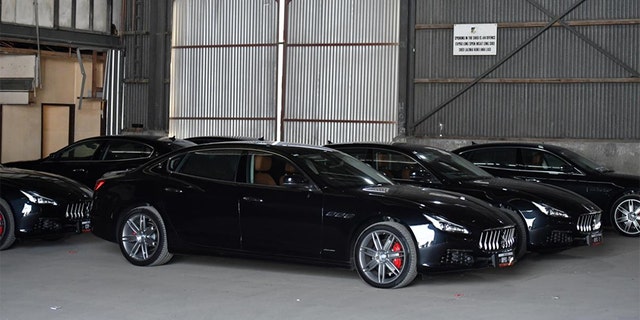 Nearly 300 cars imported to Papua New Guinea for last year's Asia-Pacific Economic Cooperation summit have been reported missing, prompting a plea from authorities on Wednesday and the creation of a special police unit.
The purchase of the vehicles to shuttle around world leaders, which included 40 Maserati Quattroporte sedans, was meant to coincide with the APEC summit in November aimed to raise the profile of the South Pacific archipelago of 7.3 million.
But months later, police admitted Wednesday that 284 vehicles including Landcruisers, Fords, Mazdas and Pajeros that were issued to personnel during the event have not yet been returned.
MALAYSIA STILL HAS A 'PROBLEM' WITH NORTH KOREA, TWO YEARS AFTER ASSASSINATION OF KIM JONG UN'S HALF-BROTHER
"There are 284 vehicles that were issued to personnel to use during APEC that haven't been returned as yet," Superintendent Dennis Corcoran told Reuters.
The priciest vehicles -- Maseratis worth more than $100,000 and three Bentleys -- have all been located and are in "top condition" locked away at a wharf, according to Corcoran.
Nine of the missing cars have been stolen, with some having parts removed, according to police. Other vehicles that were returned were "pretty seriously damaged."
SRI LANKA ADVERTISES FOR HANGMAN TO RESUME EXECUTIONS FOR DRUG TRAFFICKING
The purchase of the pricey vehicles sparked protests in the country that is the smallest and poorest of the APEC Nations. Government officials at the time had promised to auction the cars after the November summit, even as authorities grappled with a polio outbreak.
CLICK HERE FOR THE FOX NEWS APP
Government spokesman Chris Hawkins told Reuters a global event had to be hosted properly, and added that many of the vehicles not yet returned were either in government lots or being used by paramedics, firefighters and other public servants.