Human rights group denounce deportation of Cuban migrants in Ecuador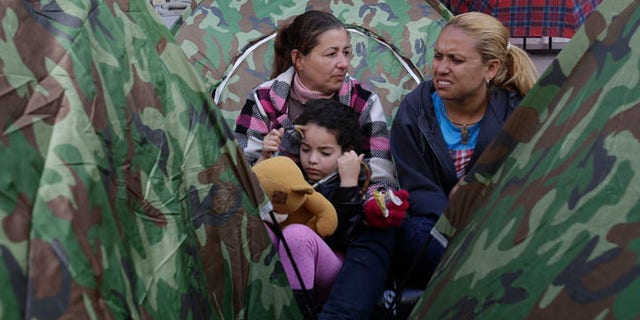 QUITO, Ecuador (AP) – Human rights groups are denouncing Ecuador's expulsion of dozens of Cubans seeking asylum in the U.S.
Around 150 Cubans were arrested last week in Ecuador's capital after setting up a camp outside the Mexican Embassy to demand a special humanitarian visa allowing them to travel to the U.S. border and from there seek asylum in the U.S.
Human Rights Watch said the deportation of 75 asylum seekers likely violates international law requiring governments not to forcibly return refugees to places where their lives may be in danger.
Cuba's Foreign Ministry issued a statement Tuesday rejecting the criticism. It blamed the longstanding U.S. policy of granting automatic asylum to Cubans who touch U.S. soil, saying that fuels migratory flows that go against the spirit of diplomatic reconciliation between the two countries.
The Ecuadorean government is a close ally of Cuba but what until recently were lax visa requirements have made it an attractive way station for those fleeing communist rule.
The Cubans stranded in Ecuador are looking to join thousands of their compatriots who were flown to Mexico earlier this year by Panama and Costa Rica.
Like us on Facebook
Follow us on Twitter & Instagram