Honduras suspends police brass linked to prosecutors' deaths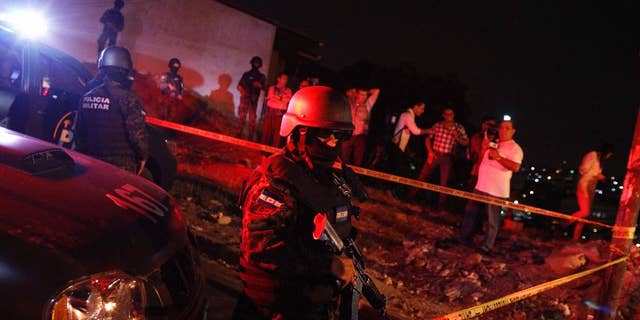 TEGUCIGALPA, Honduras – The Honduran government has vowed to suspend several top police officials amid mounting evidence they conspired to kill the country's top anti-drug prosecutor and two other prosecution employees several years ago.
President Juan Orlando Hernandez said at a news conference Tuesday that any police official mentioned in a report published by the newspaper El Heraldo would be suspended and brought before justice.
Prosecution agents raided the main National Police headquarters in the capital looking for evidence in the alleged plot.
El Heraldo published accounts of tapes that suggest police officials paid assassins about $20,000 to kill anti-drug prosecutor Julian Aristides Gonzalez in 2009. Police were also implicated in the killing of prosecutor Orlan Chavez in 2013 and security adviser Alfredo Landaverde in 2011.