Honduras Police Loses a Large Cache of Weapons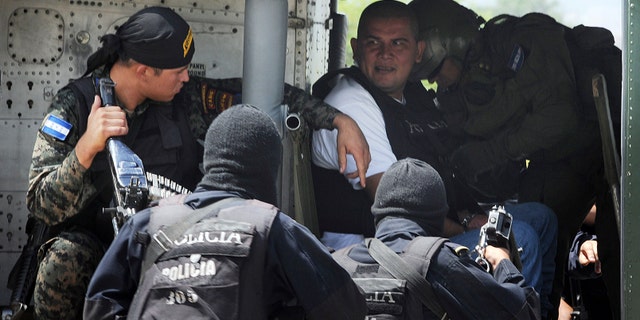 A large cache of automatic weapons and large-caliber bullets has gone missing from a high security Honduran military base, mirroring a similar robbery back in 2007.
According to a new report by Honduras' El Heraldo newspaper,a total of 300 light automatic rifles and 300,000 5.56 caliber bullets disappeared a few months ago from the custody of the Cobras, a special operations unit of the Honduran police.
Authorities are unsure of the exact date of the theft, but the loss of the weapons from a warehouse in the capital of Tegucigalpa was discovered sometime in late August or early September. Police officials have tried to keep the theft quiet and El Heraldo found out about the incident through police officers, who requested anonymity for fear of reprisals from colleagues.
"The way they handle these cases, you do not know if senior police are complicit or directly part of the criminal acts," said one of El Heraldo's sources.
The theft of weapons resembles an incident in 2007 when around 200 firearms were taken from a Cobra warehouse under similar circumstances.
The news of the weapons theft comes right on the heels of an Associated Press report that named Honduras as major transshipment point for cocaine coming from South America to the United States and soon after President Pofirio Lobo replaced Security Minister Oscar Alvarez.
Alvarez said that he was unable to properly fulfill his duties and reform the country's police force because of rampant corruption throughout the country's security forces.
Honduras also led the world in homicides per capita in 2010, according to a report by the United Nations Office on Drugs and Crime's Global Study on Homicide. Honduras registers 82.1 for every 1,000 people in the country, the report found.
Follow us on twitter.com/foxnewslatino
Like us at facebook.com/foxnewslatino