Honduras Announces New Naval Base Built With US Funds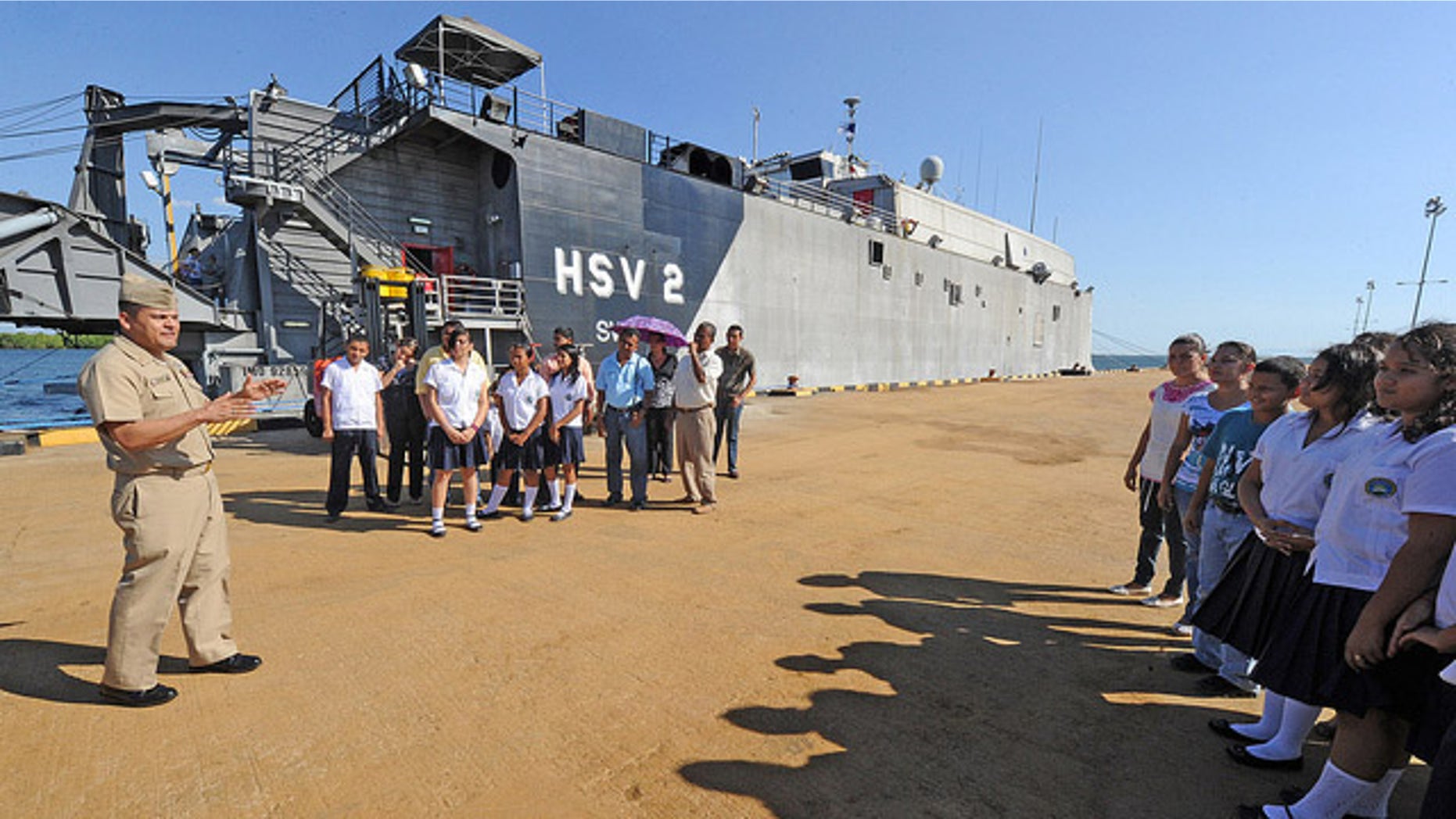 Honduras plans to open a new, U.S. funded naval base later this month in the Bay Islands off the country's Caribbean
The $2 million facilities, which include new buildings and a pier that has been equipped with high tech equipment from the United States, will house intercept boats and aircraft both from Honduras and the U.S. to patrol the Caribbean coast for drug traffickers.
"We're opening a naval base in Guanaja. All the infrastructure has been funded by the United States, we will train our own staff with the team we have and what we can make available for a permanent and active work in the naval bases, "said René Osorio, head of the Joint Chiefs of the Armed Forces, according to Honduras' La Prensa newspaper.
The new base will allow the Honduran military to consolidate its patrols of the Atlantic, but still leaves the Pacific coast vulnerable to drug-traffickers as there are no naval facilities to sustain a U.S. fleet in that region of Honduras.
The base on the Bay Island of Guanaja is the second, U.S.-funded naval facility to open in less than two years in Honduras. In April 2010, Honduras established a naval base at Caratasca in northeastern Honduras.
Both bases will have a squad of patrol boats, a company of marines and other special services.
Honduras, along with the other countries in Central America, has become a major trans-shipment point for drugs coming from South America to Mexico and the U.S. Much of the violence in the country has also been linked to drug trafficking.
According to the United Nations Office on Drugs and Crime's Global Study on Homicide, Honduras led the world in homicides per capita in 2010.
On Sunday, Honduran authorities seized a "narcolancha" – a small boat used by drug runners – with three people in possession of an FAL rifle and $55,460 in cash. Authorities also found a magazine with 18 bullets, military and police supplies and a kilo of what is suspected to cocaine.
The alleged drug was wet, making it difficult to confirm whether it was cocaine.
Osorio also added that three narco-submarines have been identified in Honduran waters this year thanks to a combined effort between Honduras and the U.S. Coast Guard.
Follow us on twitter.com/foxnewslatino
Like us at facebook.com/foxnewslatino