'Holy Grail' producer wins royalties case against Pythons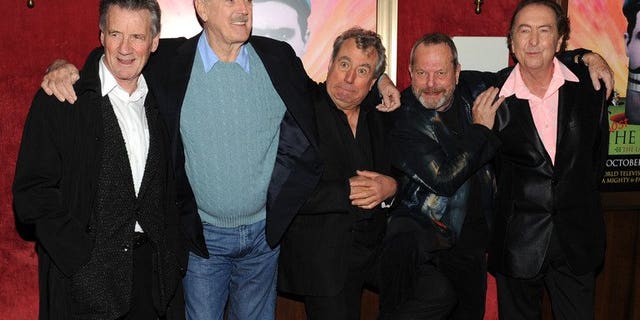 NEWYou can now listen to Fox News articles!
LONDON (AFP) – The producer of the cult film "Monty Python and the Holy Grail" on Friday won his battle in the High Court to boost his share of the profits from the hit spin-off musical, "Spamalot".
Mark Forstater welcomed the ruling, which he estimates will net him about ??220,000, but said he was sad that his friendships with the comedy stars had ended.
"Spamalot" was created more than a decade ago by Eric Idle of Britain's Monty Python comedy troupe.
Described on posters as being "lovingly ripped off" from the 1975 "Holy Grail" movie, it has been a huge success in London and on Broadway.
While both sides agreed that Forstater was entitled to some of the merchandising and spin-off income from the original film, the dispute was over how much.
Idle, Michael Palin and Terry Jones, who formed Monty Python in the 1960s with John Cleese, Terry Gilliam and the late Graham Chapman, appeared in court to give evidence against their former producer.
"I have always been adamant I was correct. I have been proved right -- justice has prevailed," Forstater, 69, said afterwards.
"There is a sadness though about having to face people who were my friends in court."
He added: "The friendship has gone. Terry Gilliam and I used to share a flat. We go back 51 years."