Heavy snowfall isolates villages and cuts electricity in Bosnia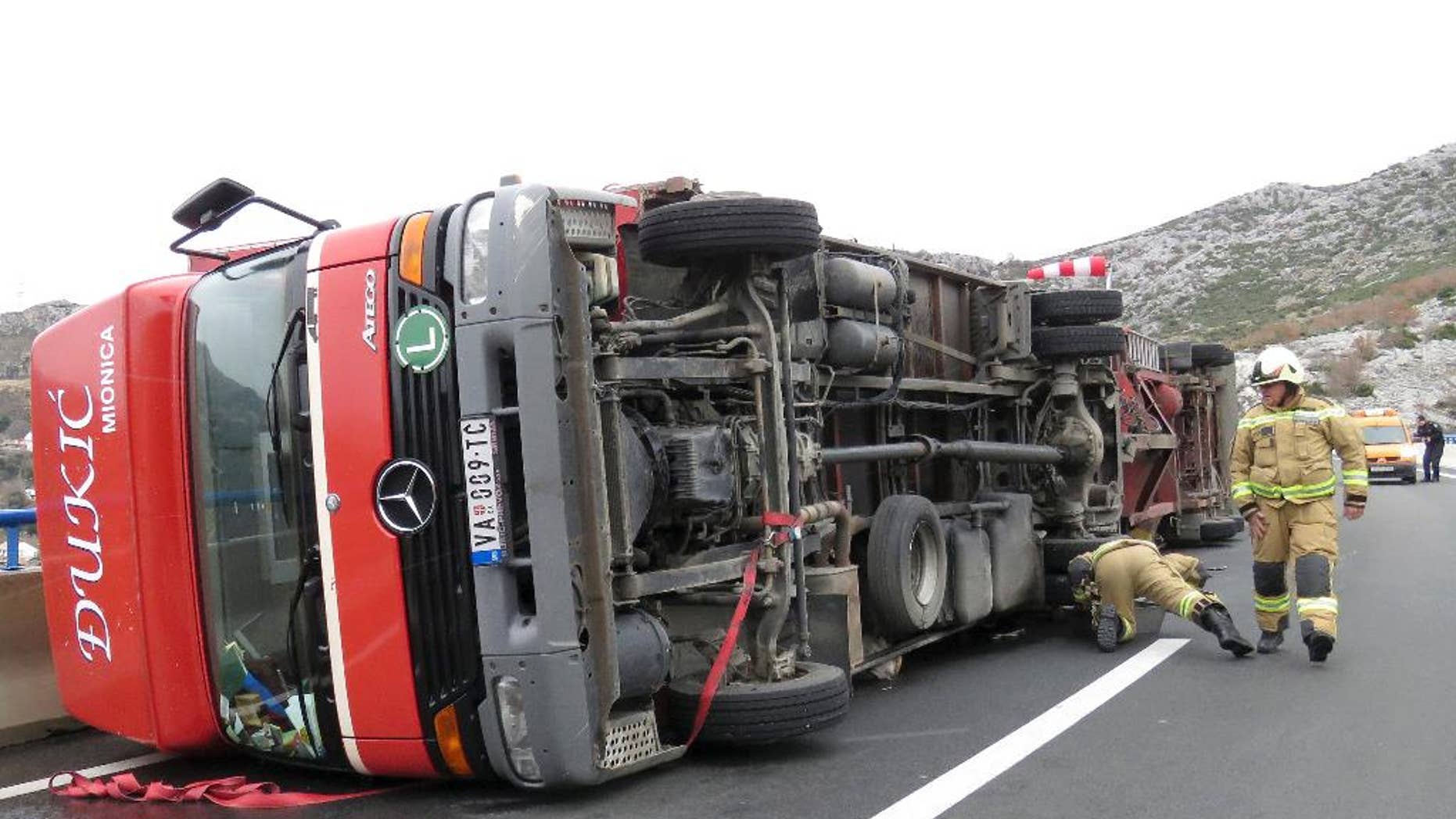 SARAJEVO, Bosnia-Herzegovina – A blizzard which dumped 2.5 meters (8 feet) of snow on mountains around Sarajevo has isolated dozens of Bosnian mountain villages and left them without electricity.
Heavy snowfall began Wednesday and is not forecast to relent before the weekend.
In the north of the country, authorities declared a state of emergency because of rising water level of the Vrbas river that runs through Banja Luka, one of Bosnia's biggest cities.
Floods last year in Bosnia — the worst in 120 years — killed 25 people, devastated one-third of the country's territory and displaced 90,000 people.