Hanjin Shipping to get more funds to resolve cargo crisis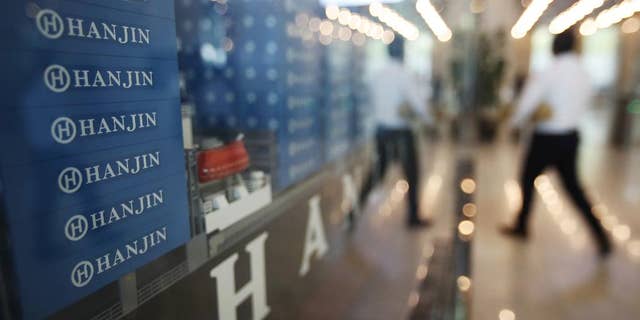 NEWYou can now listen to Fox News articles!
SEOUL, South Korea – Hanjin Shipping is to receive as much as $100 million in additional funds to resolve the cargo crisis caused by its slide toward bankruptcy.
Hanjin's lead creditor, Korea Development Bank, said Thursday it will offer a credit line of 50 billion won ($45 million) to help the shipper unload cargo stranded offshore.
The announcement comes a day after Korean Air Lines' board approved a 60 billion won ($54 million) loan to Hanjin.
The state-owned bank said its credit line will be used only when other available funds from Hanjin Shipping, Korean Air and others are used up.
Dozens of ships around the world were stranded for nearly a month after Hanjin's Aug. 31 bankruptcy filing because it couldn't cover fuel bills or guarantee payment to dockworkers and others.