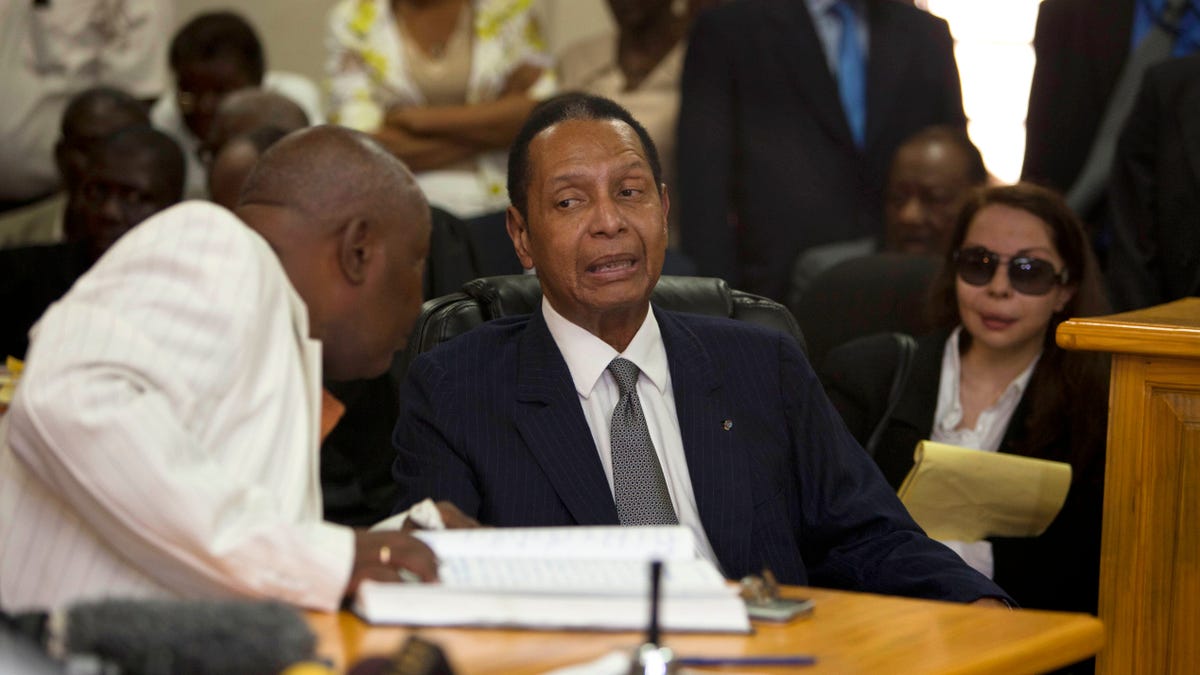 PORT-AU-PRINCE, Haiti – An attorney for Jean-Claude Duvalier said Monday that his client was hospitalized for an unspecified illness just after the former ruler testified last week in court about alleged human rights abuses and embezzlement associated with his 15-year rule.
Lawyer Reynold Georges said Monday night that Duvalier wasn't feeling well before the Thursday court hearing and his doctor advised him not to testify.
"I decided otherwise" and urged him to attend, Georges said.
Georges declined to name the hospital where Duvalier is apparently receiving medical attention or specify the ailment.
The former ruler known as "Baby Doc" gave a historic testimony last week that surprised many. Few thought he would appear in court after he rebuffed three earlier orders to show up and rights groups and plaintiffs hailed the event as a small triumph for a justice system that's long been plagued with dysfunction and corruption.
In the hearing the 61-year-old Duvalier defended his rule as a better time for Haiti. Looking gaunt and bored, he periodically wiped his shiny forehead with a white cloth as he answered questions from a three-judge panel and attorneys about political prisoners, murders and disappearances while he was the country's "president for life."
Plaintiffs are due to testify on Thursday but Duvalier has not been ordered to appear.
The 61-year-old former leader was charged with rights abuses and financial crimes upon his sudden return in January 2011 following 25 years in exile in France. A judge in a lower level court last year ruled that Duvalier face only charges on financial crimes, and not the human rights abuse charges because they are exempt under a statute of limitations.
Attorneys for more than 20 plaintiffs appealed that decision and so has the legal team for Duvalier, whose attorneys assert he's innocent on all charges.
The alleged hospitalization is the second time Duvalier has sought medical treatment. Two months after his 2011 return, he checked into a hospital for unspecified chest pains. Family friends and associates declined to discuss details of his health condition.
Despite the almost week-long hospital stay, Duvalier was well enough to travel the country -- a violation of a house arrest that, the attorney Georges said, has since expired. Duvalier has also been seen dining with friends in restaurants in the capital.
The Haitian government reissued his diplomatic passport in December on the grounds that he's a former head-of-state.